It's January. After two snowstorms and the heaps of annoyances that resulted because of them, we still have god forsaken February & March to suffer through before the sun gets off his lazy ass and starts meltalating this snow and making the outside world bearable again.
It was when my car nearly slid in front of a truck as I tried to inch my way out of my icicle-laden driveway that I realized...WINTER IS THE EFFING PITZ. My stress meter (no, I don't actually have one, but dammit, I should) spikes between November and April tanx to the chaotic hell mess that comes wiff colder weather.
I mean I know the holidaze are maddening and debilitating, but what is it about winter that causes me to want nuffin' more than to curl up into a self-loathing, tear-soaked melancholy ball? And an even better question...HOW COME I LOVED WINTER SO WHEN I WAS A LITTLE TOT? I have decided to use this artarded scholarly cyber-journal to exxxplore the reasons why winter used to kick ass/why it sucks taint now.
Reason #1: Driving
When you're just a rutty little snot, the fastest thing you can legally drive is a sled. So when the clouds start to diahrea cold white snow p00p all ova the ground, chillunz of all ages start jonsing speed and break out their sleds. Swish! Zip! Swoop! It's scientifically proven that the cold has little to no effect on children, so they spend the entire afternoon racing and laughing and enjoying life...
...but then you get older. And you don't have time for ice skating and sled-racing and all that carefree jazz. You are responsible for getting things done. Errands, shopping & work don't disappear into oblivion just because the roads get messy. Instead of racing sled down scenic park hills, you have to dodge fallen treez, small animalz & other cars while you skid and swerve your car across unsalted streets, only to crash your automobile and cry frozen tearz as you watch the wreck get dragged to hell
[read as: towed]
.
Reason #2: Snow Dayz!
Probably the most exxxciting thing about being a kid
(not counting birfdays & freezers FULL of Fla-Vor-Ice)
is waking up early in the morning during a blizzard, turning on your radio and listening in to the school closings! As a young'un, hearing you have a surprise day off that you can fill wiff video games, bouncing on your bed, watching TV, cornballing and snowman-building is the equivalent to having sex as an adult. Same adrenaline rush I swurrrr...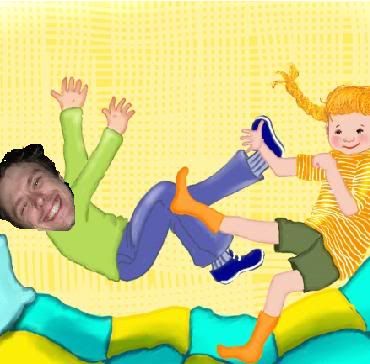 ...but then you get older. And even if there is a terrible monsta snowstorm barelling down on you, you will more than likely have to bundle ur nalgaz up, bust on your broken, cracked shovel that doesn't work, and stab, scrap & shatter your coche out of its ice coffin so you can kill urself driving to werk and spend the rest of your day soaking wet @ a desk, thinking only of how hellish your commute home will be. Oh...and what if you too got the day off cuz of the weather? Be prepared to spending ur day anxxxiously checking your email and pitifully trying to get some sort of productive work flow going in your living room while your bratty little kids scream all day about making snow angels. Hopefully you're like me and love your job so it's slightly bearable!
Reason #3: Weight Gain
Yes...the holiday season can be quite joyous. Gifting & spending time with your lurrrved ones...oh, it is quite MaGiCaL!!! And the foooooood! Candy and hot cocoa and overzealous dinnaz and dessertz by the truckload...we all gorge ourselves as kidz and the mere thought of the holidaze can put any normal kid's tastebudz into orgasmic overload...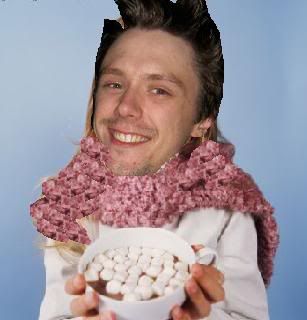 ...then you get older. Your metabolism deteriorates and you no longer have ur parents to coddle you and inject your body wiff derrriciouz treatz. You spend most of your dayz mad hungerz cuz you've spent all your extra income on Xtinamas giftz for p33pz and therefor can't afford groceriez. Then comes the holidaze and you are scurrred to stuff your gob wiff all the tastiful f00dz your family has prepared, in fear of gaining another stomach that you will vow to exercise off come the New Year, but that you will eventually give-up on werking off and that you just painfully accept as your new outta shape body. Upside? You won't need a pillow under ur shirt to scare the shit outta your kids when you dress up as Santa!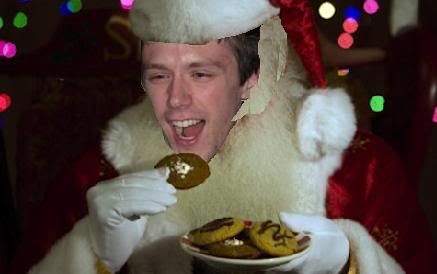 Reason #4: Money, Money, Money
Prolly the one thing I miss the most about being young y ignorant is the fact that I never had to even remotely ponder about monetary exxxpenses of any kind. In your childhood eyez, tus padres have bottomless pockets of gold that keep your house heated, stomach full & your ass clothed in the warmest of clothes, mittenz, bootz & scarvez...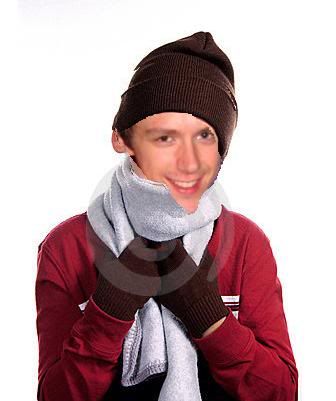 ...but then you get older. You move away from your parents and no longer have their walletz to exxxploit for climate-appropriate attire. I seriously haven't had a pair of b00tz since I was 18, cuz Lawdy knowz I ain't gonna pay ova $10 for any piece of clothing! And let's not forget that you more or less live in an iceboxxx since heating a house is better left to millionaires who can afford the ridic chargez that come with!
Reason #5: Holiday Vacation Time
In a child's mind, the word "Christmas" doesn't just bring to mind thoughts of giftz & magic, it also means "EXTENDED TIME AWAY FROM SCHOOL"! In middle/high school, you get weekz of free time, in college you get a month! You can sleep in late and recuperate from the long nightz of studyin' and revive your tired mind with countless hourz of thoughtless reality television and frivolous shopping. Then, when mid-to-late-January rolls around, you are ready to take on the second semester...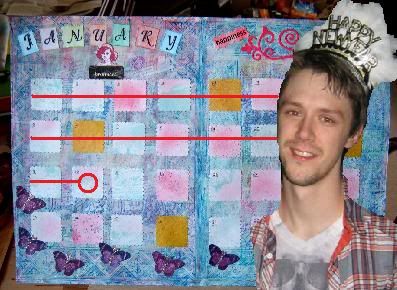 But then you get older. And graduate. I've come to learn this year
(being as it's my first year of being fully employed and still having friends in school)
that while all of the younger generations have days and days to spend frolicking and gozziping and eating and doing all the things
I
want to do, those in the work force get not days, but more like ONE DAY off tacked onto Christmas weekend to enjoy. You end up counting your minutez and crying when the following Monday comez around along with the end of your non-existent vacation.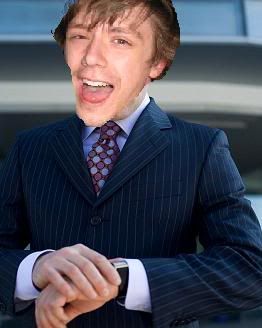 ------------------------------------
So what about you folkz? What about the winter season used to be fun & exxxciting but now is excruciating & terrible?!