This is
it
, ladiez & gentlesmutz...THE FINAL TWO. The
Mario
vs.
Bowser
; The
Obama
vs.
McCain
; The
Diana DeGoingToProm
vs.
Fantasia
...only one of the following two deserving Muses will be crowned wiffin the next seven dias and named the
Monday Muse Of 2010
[cue: celebratory trumpeting]
!
We've come a long way, but throughout the voting process, deez two formidable opponentz have both managed to secure impressive votes, week after week. But enough of that pansy shiz...every other Muse has fallen @ their feet
[aka are relieved to be done wiff dis crap and are chilling out in the Bahamas]
.
It will be 2011 in less. Which
Monday Muse
will lead us into the Año Nuevo?! Review below and decide...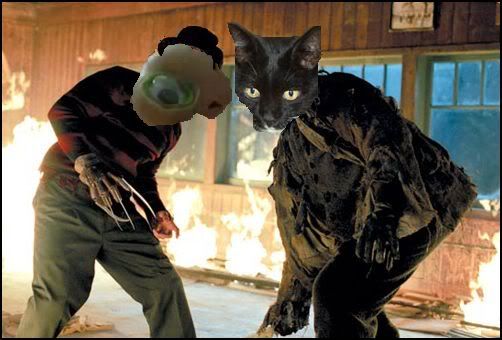 [Click da names below to review]
Marcel the Shell
vs

Here it is folkz...the final confrontation. Gather your wits and prepare to make an arbitrary the single most monumental decision of your entire existence!