I've tried to deny it, but I admit that I am full-time believer in ways of astrology. Okay...I don't really put much value on that prediction horoscope fuckery that some peepz swear by
(though that doesn't stop me from reading mine in the back of
OK! Magazine
whenever I'm in the grocery store line)
. However, the belief that your personality is partially decided based on when you were born during the year
is
sumfing I buy into.
Think about it! During the year, the Earth is at different orbital levels and shit like gravity or tides or some other nature crap like that all change, and when you're chilling out in your motha's stomach, you could be altered in how your fragile brainz and body are formed.
Oh, I can see you rolling your eyez all over the place...but I recently checked out the
Pisces
(my sign)
page @
Astrology.com
and wowza! The description is pretty precise in describing moi!
Let's check out some stated factz about Pisces, and see if this shit really matches up to WhO mAh ReFLeCtIoN sAyz I Am iNsiDE!
"Pisces alternate between reality and non-reality...many people associate pisces with dreams and secrets."
As we all know, I for serialz spend the majority of mah pointless wittle life daydreaming about a grand fantastical world where I am successful, rich, well-loved & famous. Since I highly doubt any of deez adjectivez will
actually
ever been used in the same sentence as mah name, I really do find myself blankly staring out into space like a dead person while my brainz pulse about with st00pid
American Idol
fantasies & dramatic
Oscar
acceptance speechez.
"These folks are selfless, spiritual."

I don't know if I'd really call myself
patient enough to be considered
religious by any stretch, but I do like to relate to peepz. I
do
believe in the practice of karma or whatever. I open the door for old bitchez and I compliment whores on their outfitz
(if they're slutty enough)
, cuz who
doesn't
like to be told that their hot pink gummy bracelets match their smeared lipschtick
just
right?! In return, I've had people compliment
my personality/sense o' humor/charity
my shoes and a toddler tell me that my smile "
wasn't ugly
."
"They're not quite pushovers, but they're certainly sensitive. Yes, they could cry you a river if the circumstances were right."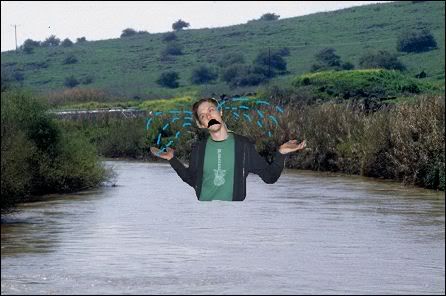 Yeah...um...duuuuh. I am constantly on the verge of crying. Anything can pretty much set me off. Stubbed toe? Cry. Hard day @ werx? Cry! Cute baby/cat/
Penelope
? CRY! Pretending I'm okay with it all & acting like there's nuffin' wrong?!
CRY
!!!!!!!!!!! Shedding tearz ova the good, bad, happy & sad has become so customary en mi vida that I can actually force my ojoz to vomit up salty droplets of sorrow whenever I will them to! It's a
great
way to get what I want
[read as: it doesn't fool anyone and just endz up annoying everyone around me]
!
"More relaxation for the Fish comes in the way of sports, specifically water sports."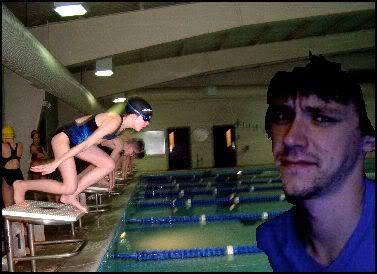 Okay...mountainz of sorriez to the zodiac king or whoever, but dis right here is so
not
me in any way dat I'm thinking about forcing mi madre to rebirth me during another zodiac month span
(details still being ironed out about how to do this)
. I suck @ swimming & I blow hard frothy chunks @ playing sports. Combing the two? Probably a water-based death
[feat. a lot of pain].
Sportz? Pish...I'll wait till
Idol
comez back on, tank you berry mucho!
-------------------------------
So that was
my
astrological analyst. 3 outta 4 facts fit like a glove. Whattayaboutchooo? What's
your
sign? Check out
Astrology.com
and let us know if your fruity little star sign matches up wiff
who you are as a person!