Musical ABCs

are back! Now the Thanksgiving Day festivities can actually begin! What better way to repay your gratitude and happiness towards the world than by honoring your favorite songz of all time?! Let's lolligag no longer and lay out the lovely tunes that forever linger luxoriously in our mindz forever.

Mr. L

, list away!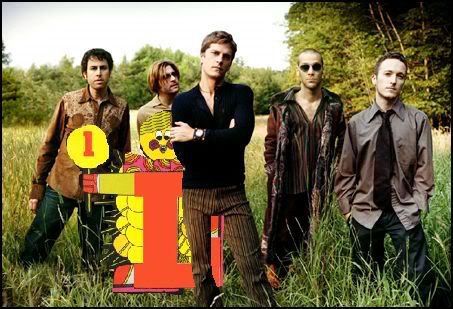 "Last Beautiful Girl" by Matchbox Twenty

"You'll always be everyone else's girl."


We always remember the first band that we fell hardxxxcore in lurrrve with. The first band whose entire catalog is intimately etched into our brain, that no matter how many artists we listen to in our lifetime, will forevz be an important part of our history. For me it's the Goo Goo Dolls and the creator of mah favorite "L" song, Matchbox Twenty.
Big in the '90s on modern rock radio, with a crossover to pop radio when rock stations started playing HaWdEr RaWk, Matchbox Twenty had numerous hit singlez and four multi-platinum albums. They are Grammy nominees and singer/lead songwriter Rob Thomas, has won several awardz for his lyrical werding talentz.
I've often pondered which of MB20's albumz I would consider to be my favorite. And this installment's Musical ABC is one of the major reasonz I always lean towards the band's second album, Mad Season. The song "Last Beautiful Girl" won my heart before I even heard it/got home from the store. I remember picking up the album at the record store, reading the song titles on the back and LOVING THE TITLE to death. I made it my mission to listen to that song first and fall in love.

And I did not disappoint myself! I did fall in love with it. The track is a spiteful and ultimately enpowering kiss-off anthem for any peepz that have been double-kris-krossed by any dumb ex-whorez that they use to date. If you have a bitter break-up with your former significant other, don't cry like a bitch and wedge yourself under your ex's refridgerator like I did once, just take a letter opener and gouge the lyrix to this song into the side of their new car!
(please ignore the dumbazz Twilight fuckery that's accompanying the song)



runners-up: