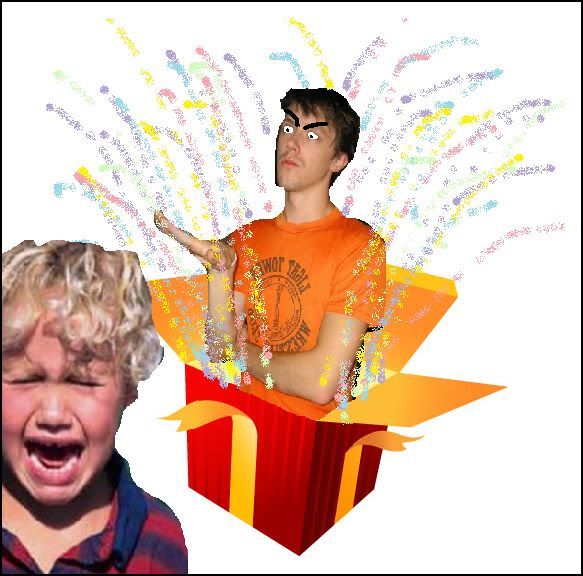 Remember all that
forced
holiday joy & fun-time magic we all partook in last year with my ingenious
Bloggy Gift Exchange Bonanza
?! Well, after chatterboxxxing wiff my favorite person ever
[aka

Michelle McKeesport

]
, I decided that we should try another round of non-denominational secret gifting wiff each other.
I know that all of us have been mad st00pid busy this year what wiff new jerbz, peepz moving + life just constantly getting crazzzier, so I thought that dis might be a nice way for all of us to reconnect and remember how much we lurrrve each other's cyber-companionship!
So if you're innnnerested in partaking in this year's festivities
(you're so effing lame if you don't!)
, then comment on this blog
with a reason why you love

Josh Is Trashy
exxxpressing your desire to participate and either
Michelle
or I will get in touch in a week or two to give you your surprise gifty amigo. Hooray for holiday wonder!