[Okay, so it's the last Monday of the month, which as you all know meanz that it's time to vote for the
Monday Muse
of October
. Blah blah...scroll to the bottom and pick your favorite!
In other newz, dis week's muse is going to be the last new Monday Muse of the year.

(Wait...calm your shit down...don't fret and get those dirrty-azz panties out of a knot!)

That's cuz it's time to start voting for the

Monday Muse of 2010

!!!!! Who will follow in the footsteps of last year's glorious throne-holder,
Steven the Beautiful
?! Check back nexxxt week to start the first round o' voting!]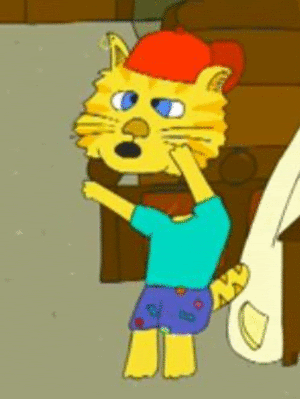 Nachos, the Cross Eyed Cat
I've never had to go to court. Never for jury duty

(fingaz crossed!)

and never for any condemnable axxxtionz of my own. There

was

that car accident that I got unfairly blamed for and I pondered over fighting the ticket, but once I started getting all those propositioning legal aid pamphlets in the mail, I retracted such consideration and just paid the fine off. Fuck dat shiz...

However, if I had

dis

week's

Monday Muse

as mah attorney, you know I wouldn't be scared out effing freckle about losing mah case! Just watch:






So what did we learn today about the judicial system of deez Estados Unidos?! We learned that getting in trouble is a major bummer and to avoid anyone cramping your style or laming up your life, you best down a pizza, put on some cool CDz and high-five a guitar legend [feat.

shr

evident sound effects] before detaching your fucking head and DANCING!
They may seem like stone-cold douchenozzlez [not including the goddess

Judge Judy

], but judgez really do have quite an appreciate for sexxxual pole-dancing. So if you ever find yourself in a legal jam, just slather up the nearest metal rod wiff some bedazzled Vaseline and run your shiz up and down that thing until they release you of all chargez.
And if all else fails, you can always just bend over and use your tittayz like a broom. Actually, I think you should do that right from the get-go, cuz this place is a DISASTER and I

do

have some peepz come ova for a birthday pizza party...don't worry,

Jeebuz

approvez.