Yesterday I got in my car to go drive for an hour just talkin' to the rain to el supermercado. I like to walk around the aisles pretending to buy shiz and imagining how delicioso everything would taste if I had the moolah to afford it! After I spent 20 minutes staring @ an assortment of produce and packaged goodz, I went to leave the store. As I was passing the register area, this one check-out cholita squinted her ojoz inquisitvely @ me, like my face was one of those effing MaGiC EyE posterz that never work.

And when I got to my car and looked in the rearview mirror, I realized
why
she was glaring @ my puss so intently: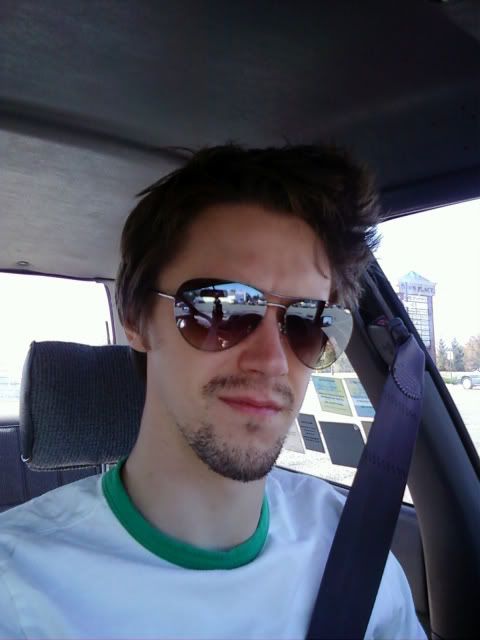 MY DISHEVELED AND UNSTYLED FACIAL HAIRZ!
When I was younger and went through puberty
(uggg...)
, I changed in many ways. But one thing that never kicked in was the sprouting of facial fuzz. I longed for it soooo...I wanted to grow a gorg beard/mustache/goatee/sideburn/taint-tickler and be all handsome and debonair and crap like that.
I went through most of college with nary a follicle adorning my baby-faced mug. Even after I graduated, rando peepz would still inquire about what I was looking to do after high school.
GRRRR!
But within the past year & a half, I must have somehow gotten a second shot of testosterone injected into my body, cuz no longer can I go a week wiffout doing the shaving shuffle all over my face
(I blame Nueva York)
. And I've grown to despise it!
Shaving
a)
hurts
[feat. blood specklez]
;
b)
takes too long
[aka 1o minz max]
;
c)
makez me look like an infant; &
d)
dirtiez up the bathroom sink & clogz da drain. But I haven't yet found a look that really fitz me, so...I am imploring you bloggy angel readerz of mine to provide me some guidance. I've created a few hi-tech composite fotografias of some of the most well-known celebrity facial hair stylingz around...
The "Joaquin Phoenix"
aka

The "Because You're Mine, I Won't Shave One Time"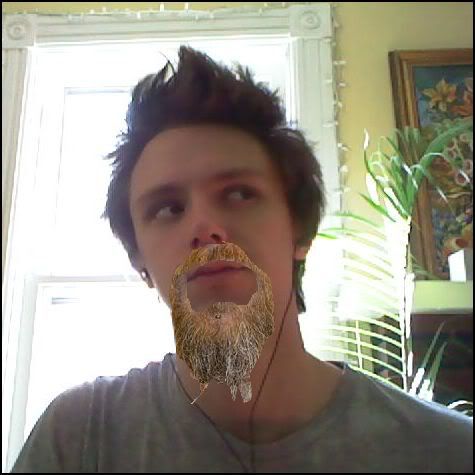 The "Brad Pitt"

aka

The "Curious Case of Billy Goat Clusterfuck"
The "Johnny Depp"

aka

The "Oscar Nomination Axxxtion Hero Fiesta

[feat. beadz]

"



The "Luigi"

aka

The "Subtle Twinkle-Toes Underdog 1-UP Special"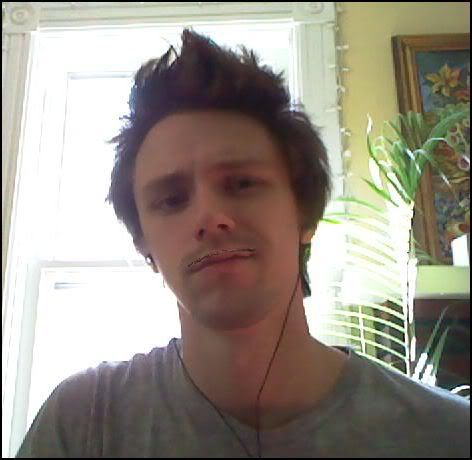 The "John Waters"

aka

The "I'm Creepy As All Get-Out, So Why Does Josh Find Me Irresistable?!"
The "ZZ Top"

aka

The "Old Rawk Star Wiff Sumfing Rotting In My Beard"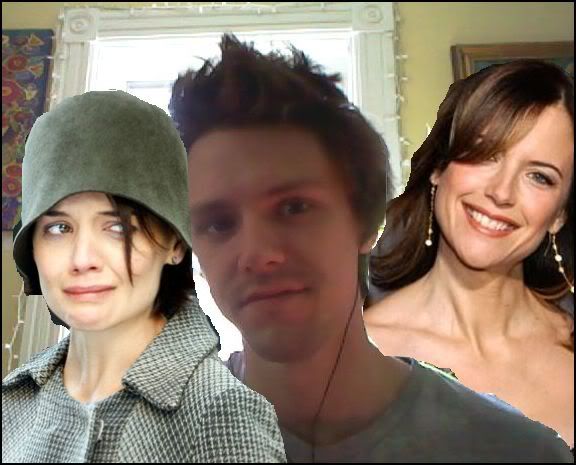 The "Tom Cruise/John Travolta"

aka

The "What Kind of Fuckery Is Dis?!"


-------------------------------
WHICH ONE SUITS ME BEST/DO
YOU
HAVE ANY OTHER SUGGESTIONS?