Being a teenager was Shitsville and anyone that says they went through their adolescence completely unscathed and totally well-adjusted is a lying fool who should be punched repeatedly in the nose with

Lindsay Lohan

's coke taint. It's a time of suffering and social cruelty and

crying oneself to sleep while repeatedly listening to

Michelle Branch

's "

Goodbye To You

" cuz some goofball d00d that you're majorly jonsing for has little-to-no idea you even exist

naively crushing on guys that turned out to be not that fine after all.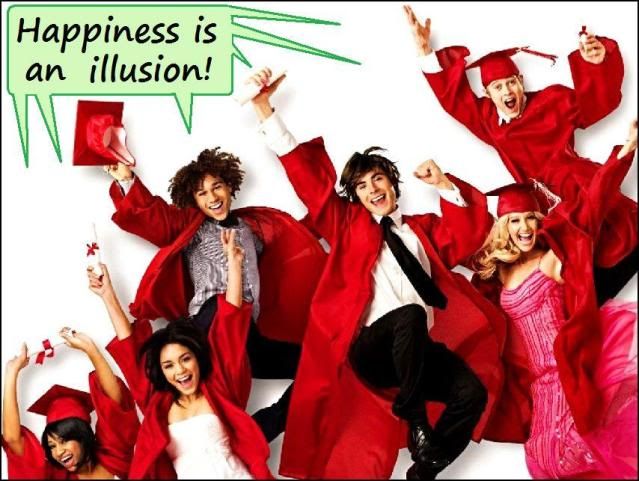 Okay...so yeah, you make friendz and learn a bunch of crap and start to figure out who you are as a person and blah blah...but when it comes down to it, high school is like being dragged to hell in the most NON-GOOD way possible. It sucked so much that I'd really rather have had to go to a
Barbara Streisand,
Barry Manilow
&
Black Eyed Peas
collabo concert while having
Lady GaGogglez
' puss
tattooed
on my forehead and my toes tickled by whatever the fuck
this thing
is.
I especially remember despising the organized torture that was Physical Education and how awful I constantly felt when I'd
a)
awkwardly have to change in the locker room;
b)
get picked last for the dodgeball teams;
c)
have everyone gang up on my pathetic azz and pummel me to the floor with those goddamn rubber balls that always stung like a bitch; and
d)
have to relive the torment just a minute later, back in the locker room, when all the guys would then retell the embarrassing beating I endured as though it didn't just happen five minutes prior.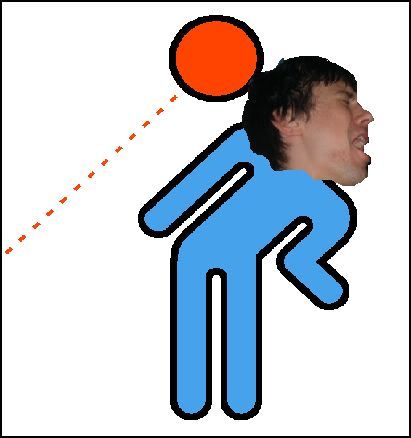 But though it sucked, I still got through it and it wasn't as tumultuous for me as it was for the really smart brainy kids or the desperately unpretty wannabe chicas who were routinely berated for simply existing. And whenever timez got too hard, I'd simply
talk to my therapist
sit my crotch down on the sofa, turn on the bewb tube and empathize with my favorite cartoon character of all time...
DARIA!


Finally, God decided to stop being a prick and he answered the prayers of me and thousands of other peepz, and finally forced
MTV
to finally release the complete series of
Daria
on DVD. To those sad, unfortunate souls who are unaware of Daria's greatness, lemme essssplain.
For basix, Daria is a teenage misfit that is smarter than
Einstein
, socially artarded and more or less shunned by a terribly unforgiving world of idiots. Da show chronicles her day-to-day life dealing with her dumbo peers, obsessive padres and superficial sista.
Not only was Daria constantly feeling out of place in her surroundings, but she also acted a bitch on everyone around her and introduced me to the beauty of the well-timed sassy comeback, a practice I am still working on perfecting myself.
So while I go burn my high school yearbook and think back on how anti-climatic prom was, go
HERE
(damn effing disabled embedding code)
and partake of Daria's limitless wisdom.