Time for round five! Can you believe we're only @ letter E on our musical adventure through the fabo alphabet? Everyone, enter your exquisitely entertaining & elegantly elected entries for your favo songs that begin wiff

Miss E

!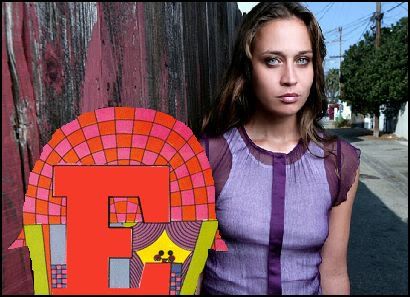 "

E

xtraordinary Machine"
by
Fiona Apple


"

If there was a better way to go, then it would find me.

"
Fiona Apple
was that mamacita loca that was a rude bitch at the
MTV Video Music Awards
when she won
Best New Artist
and
went on a rant
about how the world is bullshiz. She released a bunch of critically acclaimed albums and was generally known as the terrifying &
(possibly)
food-deprived female singer-songwriter wiff demon eyes that was in a war with her record company for yearz over releasing her much-anticipated third album.
But the album got released, was nominated for a
Grammy
, and was home to one song in partix that became mah personal therapist when I went through a DrAmAtIc CrIsiS a few años back.
Basically, a year y media ago, I had my insidez turned to lava and my corazon beaten and burned to ashes by a certain someone that I had been in a relationshit with. I became a
huge
depresso espresso that self-exiled mahself from the world and cried myself to the brink of insanity multiple times
(I hope you read dis, you meanie!)
. Then mi amiga mejor,
Christina
, introduced me to "
Extraordinary Machine
" by F. Apple, and I found myself suddenly empowered and freaked out by the close proximity it had to my situation!
I think everrrrybody needs a song like dis in their life; a "
fuck dat douche for breaking mah heart, I can survive on my own and am a stronger bitch now that I'm wiffout hiz broke azz
"-kinda song. And for me, dis is it!