I was an English major in college, and while I try to avoid the cliches that tag along with being "well-read"
[aka being a pompous know-it-all douche that everyone sucks up to in person, but talkz shit about behind their back]
, I must admit that there is
one
collegiate prick instinct of mine that I can't seem to shed, and that's an automatic hatred for any movies based on books that I have previously read.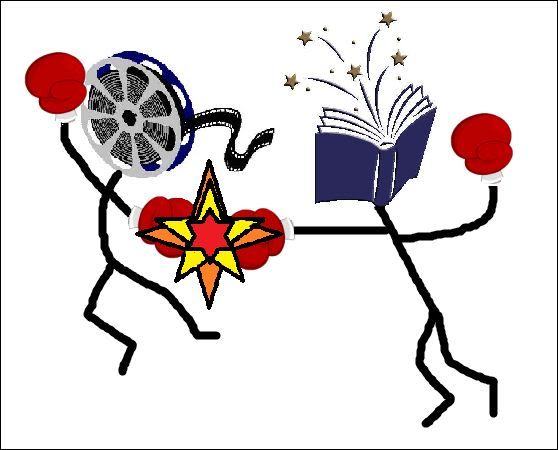 I get it...adaptations are supposed to bring the book "
to life
" and open it up to a wide audience of dumboz that don't like to read. And sometimes, it's successful
[see:
To Kill a Mockingbird
,
One Flew Over the Cuckoo's Nest
&
PRECIOUS
]
, but most of the time, silver screen manipulations turn out to be either terribly disjointed
(
A Home At the End of the World
)
, bizarrely adapted
(
James and the Giant Peach
)
, utterly pointless
(
He's Just Not That Into You
)
or simply unable to handle the girth of its material
(
Les Miserables
)
.
The chorus of people shouting "
the book was better
" upon leaving such a film is deafening but not surprising. And I was all prepared to vomit out the same phrase upon finishing
Running With Scissors
. For those who are illiterate and/or hatez fun,
Running With Scissors
is a memoir written by
Augusten Burroughs
that catalogs his effed-up childhood
[feat. nomadic lifestyle, underage drinkerz, sexxx, constant bitchery & a mentally unstable mother]
. Everyone who readz the book lurrrvez it and it's honest and touching, but still mad hilarz and clever. All & all, great read and thus why my shingles shook when I got the
movie adaptation
in the mail last week.
Conclusion?! The movie was decent.
Annette Bening
is perfect @ playing distraught mother figurez
(
American Beauty
much?)
and the lead
guy
kid seems talented enough, though I only know him as that guy that
Emile Hirsch
gave a beej to in
Milk
.
Also, the guy that played Augusten's
pedophile lover
boyfriend in the movie is some hot piece named
Joseph Fiennes
who made the deranged and obsessed character of Bookman just as intriguing and oddly sexxxy as I thought he was in the book. Weird that I find a pedo
[feat.
terrible
facial hair]
attractive?
But the movie left out some of mah favorite scenes
[aka when Augusten and Natalie eat lobsters barefoot!]
and I felt that the book was way too lengthy with way too many dynamic characters to effectively do it justice via big screen exploitation. Well, not unless they made it a TV miniseries
(do peepz actually

watch

those, though?)
or strung it out over several movies
(that shit only works for

Lord Of the Rings

)
.
What a predicament...to transition or not? Hmmm...I'ma stick with
Mr. Salinger
on this and opt for the idea that most books should remain only books. Although, I would give an arm &
a leg
a pinkie toe to see a
The Truth About Diamonds
movie. LOVEZ DAT IDEA!

--------------------------------


What about you folkz? Ever have one of your libros favoritos murdered by movie producers? Ever been enlightened to a book via it's big screen success? Do you not give a h00t either way? Are you illiterate?