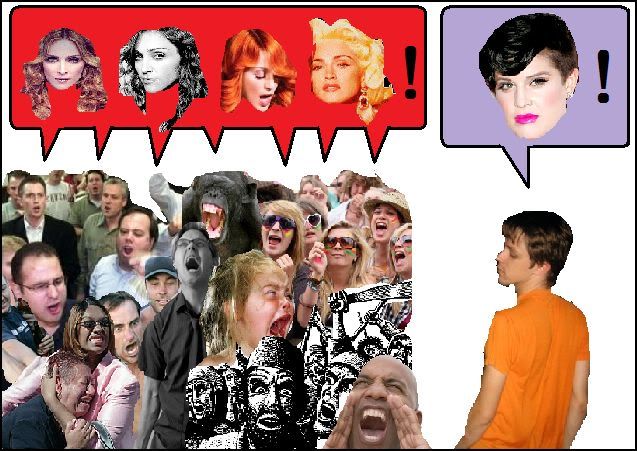 A good cover song can make my special areaz tingle wiff indescribable deeeeelite! Especially if the original song is sumfing that borez me to thousandz of tearz
[aka was popular prox five months after I was borned]
!
As my infamously
ghetto
fabo
high school website
can tell you
[feat. mi amiga mejor
VAL
]
, I am
obsessed
wiff the sassy reality show goddess that is
Kelly Osbourne
. I used to secretly watch
The Osbournes
when I was a teen, cuz I didn't want mah familia finding out and judging me. I always fell asleep whenever
Jack
or
Ozzy
were on screen, but as soon as Kelly or her almost-as-awesome mommy
Sharon
floated into the shot, my eyes esssploded open and I would start laughing for 32 horaz straight!
When I found out grrrlfriend was
releasing an album
, I knew I had to get it the second it came out! When I found out she was releasing a
SECOND album
, I made sure
I drove
I got my boyfriend at the time to drive me to Best Buy as soon as the store opened! I love both discs and I don't care if it's cool for butthole music elitists to rag on her!
Nowadays she is mad
thin and in-shape
and
engaged
and
fighting anti-gay douchebagz
! To honor her growing success as well as grant
Enrico
's video request from a
thousand year's ago
, I give you...
"

Papa Don't Preach

" by

Madonna

Kelly Osbourne