YAY. You still keep on coming back for more! I would have thought that the novelty of this ABC crap would have worn off...guess peepz like to talk about their opinionz...who woulda thought?! Let's get dis deliciously dandy destructively demanding diatribe a-rollin'. It's time for Mr. D! Bitch...get your glazed azz out here!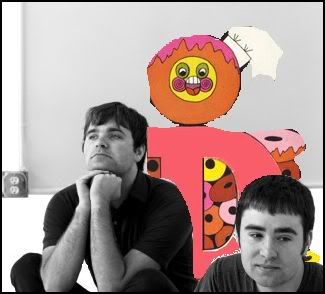 "The

D

istrict Sleeps Along Tonight"
by
The Postal Service


"

I am a visitor here. I am not permanent.

"
Remember last year how everyone in the world thought that
Owl City
's "
Fireflies
" was sOoOoOo unique & differz? Well...for the months that it polluted the radio airwaves, I cried myself to sleep every night. Not because of world hunger or prejudice or any of that boring schtuff...I cried mah st00pid butt to sleep every night because America is so dumb that they'd heap mountainz of praise on dis goofy electrofart song about kidnapping bugs, yet pay little attention to the geniuz of
The Postal Service
who released an album of similar style & superior construction 6 years earlier! America FAILZ.
I heard this song in high school when a friend forcefed it to me. I was instantly in lurrrve and began
forging the lyrix as mah own poetry in creative writing class
scribbling the lyrix down on mah notebookz, wishing I was smart enough to write dem beautiful words! But of course
Ben Gibbard
, who is also the lead songwriter of
Death Cab For Cutie
, is galaxies ahead of the mediocre vom that I beef up, so I should just sober up to the fact that I'm not eloquent enough to compose lines as heartbreakingly honest as those found in this song. YAY!
Have you ever been broken up wiff and then drunkenly cried for a year straight while a robot shorted out in the background? If so, then "
The District Sleeps Alone Tonight
" should have been your depresso espresso anthem! BAWL WITH ME!