A few dayz ago, I was watching

Crystal Bowersox

school those other moron clownz

American Idol

wiff my bloggy friend

Adam

[read as: sparsely chatting back 'n forth over

GChat

]

. After wowing the burpz outta Mr. Cocky-and-Rude wiff my ability to accurately pick which two contestants were gonna get axxxed, he asked me a pregunta...
"
Josh, were you and

Enrico

ever physically fused into the same being and then put in an artsyfartsy commercial hocking those electronic non-books that peepz strut around reading the

New York Times

off of?!
"
I was lyke, "
Duh!
" until I realized that E. Copterz and I aren't important enough
(yet!)
to look ridiculous on television while holding expensive and unnecessary reading devices. Adam then said...
"
It's just that this dude in dis commercial is breathtakingly attractive and adorably thin. He looks like he might listen to good music and he is quite dashing in citrus colors, so I just logically assumed that he was some sort of chemically-created hybrid of you two.
"
I thanked him for his acknowledgement of all mah positive qualitiez and then requested to be shown this video in question. Tell me what you think folkz...is this cholo the Armageddon-inducing molding of Enrico and I? Or does he look NUFFIN' like us/is Adam blind?
Whatchu tink? Turnz out dis hot piece is actually NOT Enrico
(feat. moi)
but instead some model named
Ryan Curry
. I pondered if in some way this means that Enrico and I could
also
become rich and famoso for walking around in jackets and ties. So wiff the help of some boring scientific machinery
[read as:

Morph Thing

]
I combined my best friend and I into one body. I mean, we're serial already the same person on the inside...so why not share looks?! This is da outcome...
Ignoring the color-change weave and the lipschtick on our teefz, I'd say we look vaguely similar to Mr. Curry. This basically meanz that Enrico + I
(feat. wishful tinking?!)
= famous stud! Yayz!
Oh...and in doing dis I also was able to make an accurately brilliant illustration of what the second birfing of
Jeebuz Christ
will look like
[aka if Enrico and I
a)
could have a baby togethz &
b)
were in a long term committed relationship based on true love and not nasty hookyup bedroom turkey-basting]
...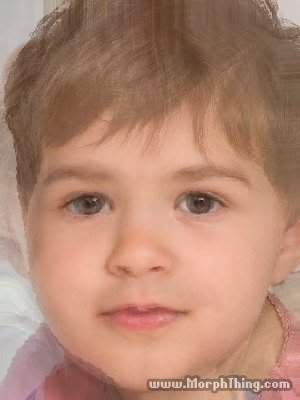 YOU LIKEY YOUR NEW SAVIOR?!



P to da S: Sowwy for all the

Kindle

-hatred. I'm just a traditionalist I guess

[read as: too poor to buy one]

!