So last weekend
(during my final shift @ the restaurant!)
, my co-worker/friend/fellow
Drag Me to Hell
-fan

Steven

burned me a copy of the new

30 Seconds to Mars

CD,

This is War

. For those of you outta-da-loop, 30 Seconds to Mars is an alternative rock band led by actor (and guy that I

kinda

but sadly don't

entirely

resemble)

Jared Leto

. I have their first two albums and they are pretty decent, albeit a tad familiar. I even saw dem in concert wiff mi hermana a few añoz back and aside from the horrifically craptastic opening band

Aiden

, the show was effing rocking.
But their new disc is so far removed from their earlier work that if I wasn't so effing smart and knowedgable about the mundo de musica a huge nerd brigade that spends hours researching pop culture shit on

Wikipedia

, I wouldn't have been able to tell it was even the same band! They have fused their hard(er) rock sound wiff a slightly electro/experimental ...blah blah...whateva...peepz never wanna read about mah musical opinionz, so let's cut off the fat of this entry.
It's not about the music; it's about the album cover. Advertised on digital stores, the cover depictz a ferosh tiger! Grrrr!
Cool! But then as I was reading up on the album I found out that the band had a contest somewhere that allowed all their supa sexxxy fans
[read as: peepz not like moi]
to submit photoz of their mugz for a chance to be put on the album's cover! Neat?! In the end, the album was released with having over 2,000 different photographs on the cover! That has to be a world record or sumfing.
Some of da hoz were
old y uggz
, but
some
of them were beautiful
[read as: some of them were CELEBRITIEZ]
!
Conan O'Brien
,
Bam Margera
&
Gabe Saporta
of
Cobra Starship
were all featured and I wish that I had the one wiff Gabey baby on it, cuz dat d00d is
mad sexxxerskatez
! MMMMM! Gimme dem cookiez!
But then after I was done drowning in mah own sloppy drooliez, I got pissed. This could have been a prime chance for me to become famoso! Can you image walking into
Best Buy
and just seeing rows and rows of my puss plastered all over the music section? Cuz, once they saw
my
face, they would burn all the other covers and demand the record company to only print those with ME on it
[read as: they'd probably be indifferent and think my acne was gross]
.
So that's why me and a couple of mah close friends decided to make our OWN versions of the
This Is War
cover. Check 'em out NOW!
Me
[feat. spacey age gogglez]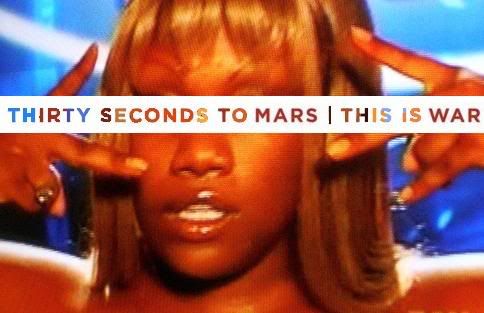 Rhonetta
!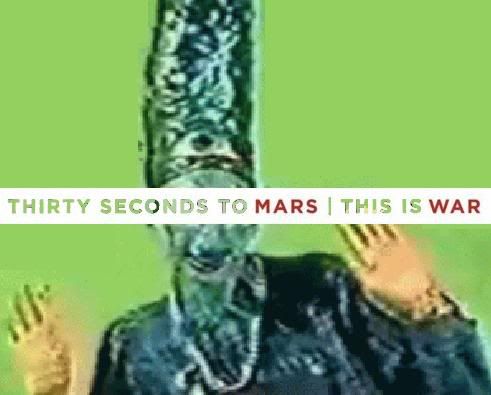 Pickle Surprise
!
...and finally...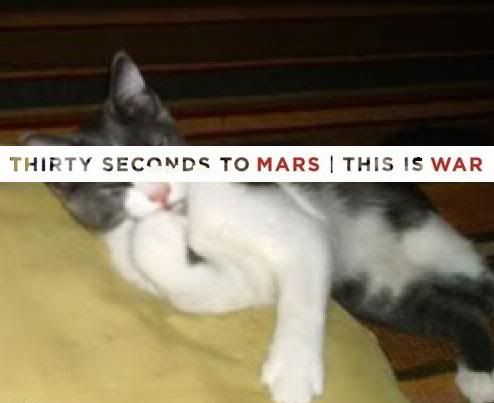 Baberz
!!!
Good jerb, me! Time well spent!
(?)