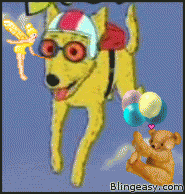 D.O.G.O.B.G.Y.N.


I don't know shiz about female parts. For serial, I just found out two months ago that the
chipclip
is actually
outside
the
hootenanny
and not
in
it like I originally thought. Sure, sure, I had that sex-ed crap in high school but to me that was just another study hall where I could do mah math homewerx
(all wrong)
and sleep. Aw hell, half the time we just ended up watching documentaries on growing armpit hair and our voice getting deeper or movies on rape victims
[see:

We Were the Mulvaneys

]
. Soooo please forgive me that I missed the class where we talked about the vag33n and its do's & don't's!
Luckily,
Wonder Showzen
is here to provide me with all the schooling I need. I give you,
D.O.G.O.B.G.Y.N.
:
Oh! So
that
's how babies are farted out! Cute! When I get
my
wife
(through unlawful meanz)
, I will be sure that when she's ready to shoot out
the spawns of the devil
my beautiful children, that
we
will break the record for highest skydive by a preggerz woman! I alwayz win!
I hope my dreamwife is like the genius lady in dis video...Cesarean sectionz all the way! D.O.G.O.B.G.Y.N. made it looks so easy too!
::scratch, claw:: ::dig, scrap:: ::bite, pull::
& then you have it! A wonderful little black infant to add to your family! Laughter! Gigglez! Take a couple hundred photoz of your new child and post them on
FaceBook
! Everyone cares, I swurrr.
Considering how ugly I am, though, I doubt that my bundle of airborne baby joy will come even close to looking as angelic as cross-eyed
Elinore
there! How adorz!
So if all you hoz got freaky wiff your S.O.'s yesterday & have gotten your fragile bodies plump wiff child, may I suggest you get D.O.G.O.B.G.Y.N on the phone as soon as your water breaks all ova your hubbie's puss. And guess what?! All he will charge is the price of gobbling up the umbilical cord and the right to have the first shag on you post-pregnancy! I don't tink that it's too much to ask.
Shugadug quack-quack!