In a few months I will be reaching mah blog's second birthday. It's been a wild, fun ride the past year, attempting to pacify my
foolish
dedicated readerz & their sadomasochistic desire for me to continually butcher their senses with mah artarded rambingz & feeble attemptz @ entertainment. But as I peeled my slothful butt outta bed this morning, I had a revelation...I've been calling this
dirrty hellhole
beloved website of mine
Josh Is Trashy
since it creamed outta my brain back during senior year of college. Yet, I never once defined what I meant by said title. So I thought I'd do some research and possibly explain to all you folkz why I am

indeed

a trashy bitch and therefor why you all

(kinda)

love me

(a little bit...right?)

.
Since I'm made entirely out of lazzzy bonez, I of course opted to have the interwebz do all the werk for me and provide a fitting definition. Checkin' out

Urban Dictionary

, this is what I came up wiff:
1.
A combination of the names Tracy and Ashley. Both Tracy and Ashley must be marginally slutty to go as "Trashy."
-

I don't have a vagina

.
2.
Someone who portrays themself in a very "unclassy way".
-
I'm classy to an extent

[aka I don't hook up and act like a drunk slut to hide my childhood insecurities]

.
3.
Trashy men can be the natty-ice lovin, nascar fans with beer bellys and wife beaters, or the metro-sexual douche bags who overly groom themselves.....waxing eyebrows, tanning, making themselves "pretty."
-
I'm not fat nor do I have a wife, yet I also wouldn't even know how to go about waxing or tanning
.
4.
Little class, foul mouthed folk.
- Getting warmer, yet I am still classy & smart enough to know that there should be a hyphen in between "foul" & "mouthed" in that definition.
5.
A fat guy with tattoos who desperately needs a girlfriend in his life.
-
I reiterate: not fat, not into ladiez.
But after all these definitionz failed to truly encapsulate the real essence of "
trashy
," I decided to take it upon mahself
[feat. my humbling
MS Paint
skillz]
and enlighten you folkz in my own special way. Hope this clearz shet up...
Trashy is...
having a decent amount of
$$$
in your bank account from years of saving, yet still being so effing frugal as to ignore flaws, problems & major defectz in merchandise as long as it's cheap.
Trashy is...
being a longtime admirer of the cinematic arts, even being a film critic for your college newspaper, yet still having gone to the movie theaters to see absolute garbage
[i.e.

I Know Who Killed Me

,

A Cinderella Story

,

New York Minute

&

Herbie: Fully Loaded

wiff your best friend]
.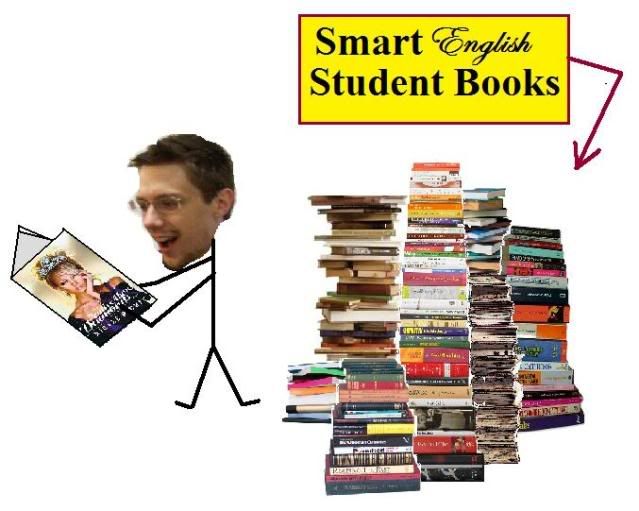 Trashy is...
having studied literature for four yearz en la universidad yet still being in the process of devouring
Nicole Richie
's "
The Truth About Diamonds
."
Trashy is...
having werked in a high-end restaurant for about eight years, yet still constantly craving the worst
[read as: best-tasting]
food on the planet
[aka boxed mac & gleeze, cheesesteak pizza, pork roll sammiches &

Fla-Vor-Ice

]
.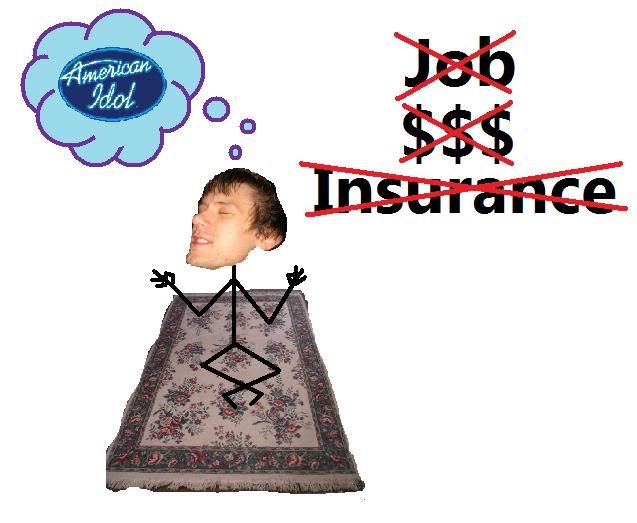 Trashy is...
being @ an exciterbiking crossroadz in your life, yet still spending the majority of your time daydreaming about being on
American Idol
.
Trashy is...
having studied professional writing in college yet still making up werdz, adding rando "Z"s, mispelling shiz and slipping into Español so da sentencez you write start looking lyke mumbalojumbalo caca like dis.
So there...does that help? Do you folkz now understand me a little bit better? WHAT ELSE DO YOU WANT FROM ME?!? I can only do
so much
...I am
just a man
! I hope this has shed some light on the mysterioso nature of my blog's title and consequentially provides you wiff some inner reflection on your own inner trashy slut. Cuz let's be supa serial, the fact that you're reading dis
(and enjoying?!)
means that yes, you too have a little trashster inside of yourself. Don't be scared to embrace it! It might hurt a little at first, just a little sting, but then it will feel soooo good. Just like sex!