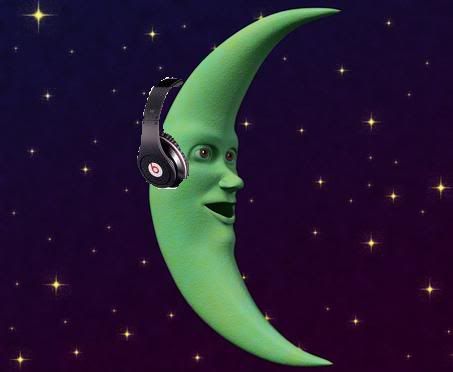 I swurr I'm not a cat of copy! I was going to do a series of posts where I highlight the different cornerz of mah music library by discussing what I listen to while I am doing different tingz. But then two of mah
bloggy
friendz
beat me to the punch! In their comments' sections I shared what music I
like
to
write
to
and what music
makes
me
cry
. So since mah two previous ideaz were ripped-raped outta my brain and splashed on those other sites, I flirted
(like a cheap slut)
wiff the idea of writing a post of my favo Grammy-nominated albums of the year. But then I realized that
it
was
quite
obvious
. Then I went to sleep
[feat. my fucked-up right eye &

Baberz

curled up next to me like a sweet, beautiful angel!]
...
As I am oft to do, I put on some chill-out muzak and zoned out for a bit before letting my corpse of a body log off and hibernate for six horaz. When I woke up it struck me like a bag of
boring bricks
: I should post about what my favorite sleepy time albumz are! I'm a
huge
fan of having music playing @ all times and I think that the perfect album can really make a moment feel like sumfing out of a movie
[aka what I constantly strive for]
.
Sometimes @ night when I'm feeling especially reflective
[read as: sad and on the verge of tears]
, and I
need
to put on some tunez, there are four albums in partix that constantly start to softly ooze outta mah speakerz. Now, let me specify, this isn't
boring
music
[i.e. funky & played-out classical symphony crap]
, it's music that just has the delicate calmness or mellow darkness that kind of encapsulates the whole feeling of lying in bed @ night. So what are these four albumz?!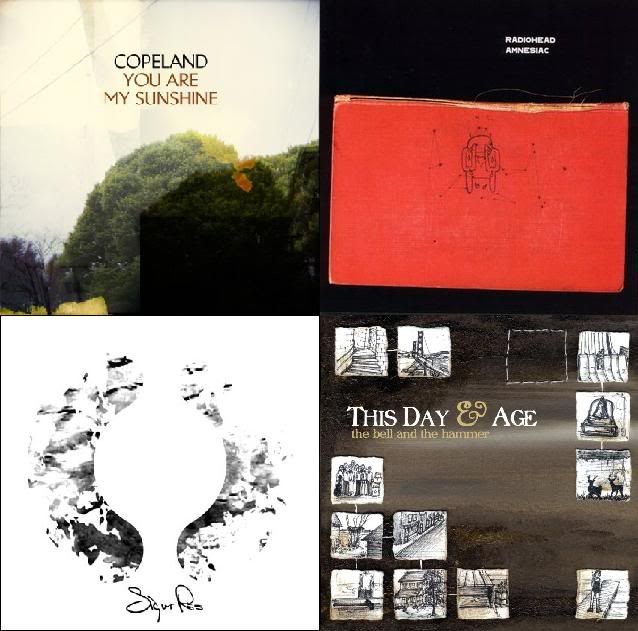 Copeland
's "
You Are My Sunshine
" is mah current nighttime obsession and what was playing when I thought about doing this post. Copeland used to be just another one of those alternative pop-rock groupz that I played the taint out of back in college, but wiff their last two albumz they've made an absolutely orgasmic switch into more experimental ambient music.
Radiohead
's "
Amensiac
" is the darker record outta this crew. Hmmm...maybe that's not the right werd...
strangest
? I dunno. Radiohead is Radiohead and it's quite dificil to astutely extrapalate on their sound. I feel like if mah dreams had a
(chart-topping, Grammy-nominated)
soundtrack, it would sound just like this album. Hypnotic!
Sigur Rós
' "
( )
" of course had to be mentioned in this entry! My friend used to play this for me all the time when we would hang out late @ night and this album became a constant loop over the summer after I graduated college. More than any other collection mentioned here, this entire album is sumfing that must be experienced start to finish. And not only is Sigur Rós every music critic's wetdream, but they
also
come from
(Fla.Vor.)
Iceland aka where the
goddess of mah existence
is from! THEY'RE FRIENDZ!
This Day & Age
's "
The Bell and the Hammer
" was what got me through many rough nights en la universidad! When I'd be literally ripping mah hairz out
(not really, ugh...sick!)
ova the paperz and assignments and poems that would get piled up on top of me, I'd Ctrl+P the shit outta this album. The lead singer's voice soundz like lullaby magic and his high notes shake my skeleton!
What about
you
folkz?!? Do you have any music that you lurrrve to play during the wee hourz? WHAT DO YOU LIKE TO REST YOUR HEAD TO? Teeeeelllllll meeeeee...