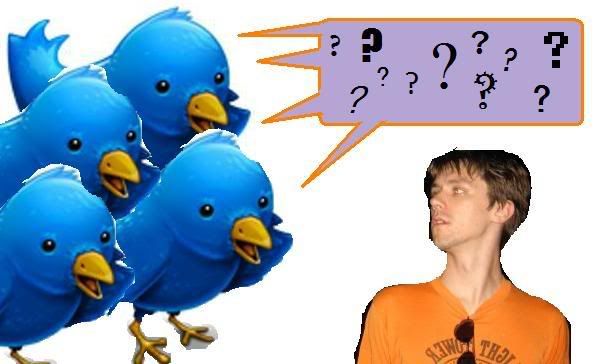 So last week in a desperato attempt to have sumfing to blog about, I asked all mah
Twitter
stalkers
followerz to heave some questions over my way so I could pretend to be a celebrity.and amuse my readerz
[read as: myself]
. So here are a batch of a few Qs that I will A. Feel free to comment wiff your answerz too! I'm always up for knowing more pointless detailz about peepz' lives!
House on fire, what are the three things you grab first?
[from
David
]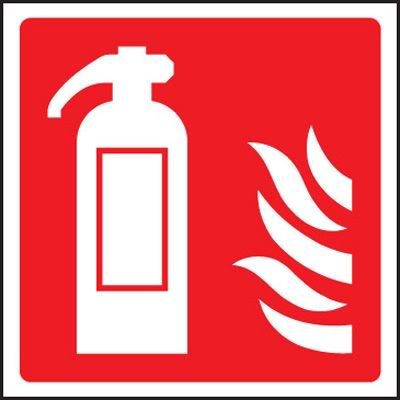 If my house burst into flames
(tanx for putting this image into my head)
and I could only grab three tingz...well I tink it would be obvious what I would choose.
Mowgli
.
Hermanita
. And
Baberz
. Even though my catz aren't retarded and wouldn't just be farting about while the casa got dragged to hell, if they
were
unable to get their little rearz in gearz, I would of wiffout tinking grab them and bolt out of the burning inferno death shack that
was
mah humble home.
But let's consider the factz here that even if they didn't run out of the house and needed to be carried, mah housemate
Shawn
is for serial much stronger than me and would probably save their assez. So in that case, I would have to grab:
1)
mah CD collection
(durhzzz, I couldn't let mah copiez of
Lindsay Lohan
's
Speak
and
Kelly Osbourne
's
Shut Up
get melted down into nothingness!)
;
2)
mah complete catalog of
Simple Life
seasonz
(I need to have
sumfing
hilarz to watch while I'm homeless & crying on the street)
; and
3)
mah candy apple red lappytop so I can blog about how brave and heroic
[read as: scared shitless and pitiful]
I was during the fire. Oh, and I'd also use the laptop to beg non-stop for $$$ from all you folkz. Fill up mah
PayPal
and buy me a new house, please!
How old when you first kissed a boy? First kissed a girl?
[from
Polt
, duh]
Even though I thought for sure that I had answered this question once before, I might as well assume that you all care and want to hear the answer again. Oh who am I kidderz? Y'all are some nosy pervertoz

(
which is pretty much why I get along so well wiff you folkz)
. Well, lemme start wiff the question that you probz care about the least. The first time I kissed a
girl,
I didn't really like it. In fact, it wasn't even what I tink you hoz would call a full-fledged
kiss
. It was a peck on the cheek and it happened when I was ugly and in high school
[circa 16 yearz young]
. I was standing outside the school auditorium. It was Spring I believe and I was waiting for mi madre to come pick me up. I was chitterchatting wiff my
[non]
grrrlfriend...
...now lemme digress for a hot second. My definition of a "
[non]
grrrlfriend" is a cholita that a gay guy will date in high school, pre-coming out, largely due to the fact that everyone tells him that he
should
and that it would be "cute."
[Non]
grrrlfriendz often times have crushes on the gay d00d and since the gay is afraid to openly adore p33n and since this grrrl is in their group of friendz, it seems to make sense that they should "go out"
[read as: carpool wiff each other when they go to group movie nightz wiff 12 of their closest friendz @ the local cinema]
.
Anyway...throughout high school/middle school, I had prox three
[non]
grrrlfriendz. This one chica was chillin' outside the auditorium after play practice one day and we were gabbing on about sumfing unimportant
[aka was probz some juicy gozzip that MeAnT EvErYtHiNg tO Us @ the time]
. I don't know how it happened, but I saw my mom's car pull up by the school, so as I was leaving, I thanked
[non]
grrrlfriend for keeping me company
(weird?)
and as I leaned in to faux-hug
[aka wrap arms around each other but still somehow have your hips three feet away from the other's]
she puckered her lipz and planted one right on mah cheek. Considering that I had no idea what to do or if this was supposed to be cool/scary/fun/arousing/retarded/gross/whateva, I pulled away and quickly kissed the side of her head before bolting off to mah mom's car and probably vomming.
Now, in regards to boyz...the story is much more direct and easy to tell. Me and three friends, one of which was a fellow queermo, were @ a high school dance. I was a senior in high school
(roughly 18)
and the DJ was playing terrible muzak
[aka not playing

Kelly Clarkson

's "Miss Independent" on repeat]
. We decided to be rebelz and peace out and catch a flick. Since I love violence and pain, we all decided to go see
The Texas Chainsaw Massacre
(Yay! One of mah favo peliculaz!)
. We got to the theater. We watched peepz get slaughtered. We reveled in their misery. Then we drove home. Of course the two gay d00dz were assigned to sit in the backseat together. Then for some reason that still escapez me we started making out while our two friends in the front seatz rambled on and on about severed limbz &
Jessica Biel
's manface. It was a romantic moment that I will forever cherish
[read as: drunkenly retell and laugh about when I'm feeling especially sloshy & self-important]
.
What made you start a blog?
[from
alifethatfitsu
]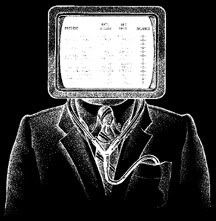 Yay! Good pregunta!

Josh Is Trashy

has only been crapping up the interwebz for goin' on two yearz this Spring. But it's been in the making since middle school. I alwayz had a lot of rude insightful opinionz that I constantly felt compelled to bark out @ peepz when I was younger. Howevz, I also had crippling self-confidence issuez and could never muster up da strength to tell hoz what I really thought about shiz. So prox 9 or so yearz ago, I created mah first website. It was mad fucking pointless and stupid, but it kept me entertained so I contiunally updated it for a year or so. Then college appz started to pop up and I got a jerb

(serving tablez...yes, that's the same place I werk at now...tanx for noticing)

, so I kinda gave up on it.

But I still had a lot to say. Plus, I started going through that "

I'm dEpReSsEd & NoBoDy UnDaStAnDz MeEeEe

" phase that all high schoolerz seem to suffer through. So I created a

My-Diary

and later a

LiveJournal

so I could have an open forum to bitch about mah life

[feat. milking complimentz and attention from my concerned peerz]

. I continued wiff da LiveJournal into college, but then gave it up when I discovered alcohol and hooking up

(a past time we all know that I have since abandoned)

. I then spent roughly a year or so not really doing any online writing.

I then thought that it would be a supasexxxy idea to start another site to chronicle mah post-college adventures. I started it prox a week before I got mah diploma and I used it mainly to write crappy short stories

[feat.

no

funny fake werdz/mispellingz and very few

MS Paint

pix]

and to bitch about not finding a jerb. I kept up wiff that for prox nine monthz and was happy when

Josh Is Trashy

could score 3 hits a day. Then I reconnected wiff mah BFF and was introduced to a motley crew of nutbarz and hence changed mah site to be a goofy clusterfuck of artarded ramblingz and witty

[read as: desperately mediocre]

commentary from yours truly. I don't know about you folkz, but I much more enjoy the current state of this dumping ground of blog as opposed to the snooze festival it was prox a year ago. Plus, I don't have TV, so this silly little interweb shitstain that I called

Josh Is Trashy

has pretty much taken over mah vida as my main source of entertainment. Vain yes, but at least there's no commercialz!



So what about

you

folkz? You got stories to share and answerz to these questions?! Spill the beanz!