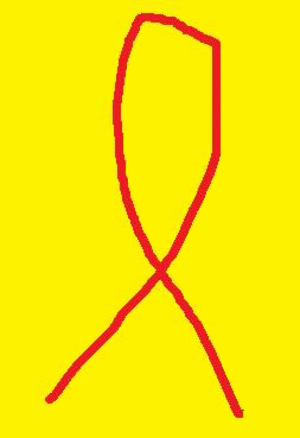 So today is
World AIDS Day
. I'm sure all of you folkz already know this and the day is nearly ova, so I'm not sure why I felt a need to post about it, but fuck it, I AM!
HIV & AIDS are the single most terrifying ting in my life and I can honestly say that there is nary a thing I am more weary of. I know I joke about
not hooking up
and wanting to get married and shiz, but it's cuz of HIV & other scurrry diseases that I am totez serial!
Be safe folkz! Don't hook up wiff rando peepz you don't absolutely trust! Nazty! And while I think it's absolutely disgusting to touch p33nz & vag33nz wiff someone you're not committed to, I know quite a few otras personaz who view things differently and would fight me on where I stand. So instead of getting all judgercopterz on everyone's lifestyles, let me just plead that if you wanna do the bedroom tango with a million rando peepz, please be smart and cover your body wiff condamnz so you don't get sickerz and make me cry!
Take care and I
<3
you all!