I thought that for this next installment of
10 Rando Tinz
that I'd take you back to a time when I wasn't the grungy lil sasspot I am today! Enjoy this spread of childhood remembrancez!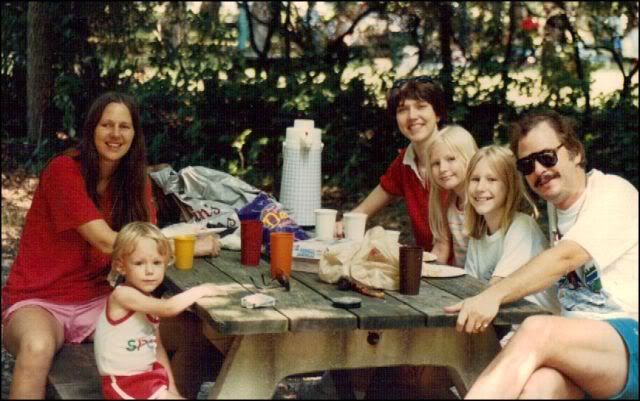 Here I am wiff my mommy & sisters
[feat. aunt & uncle]
@ a picnic. As you can tell, I'm mad pissed to be outside and not playing
Super Mario Bros. 2
. I probably wasn't
terribly
sad though, cuz that thermos on the table is most likely filled with pink lemerlade
[aka my favo gourmet childhood beverage!].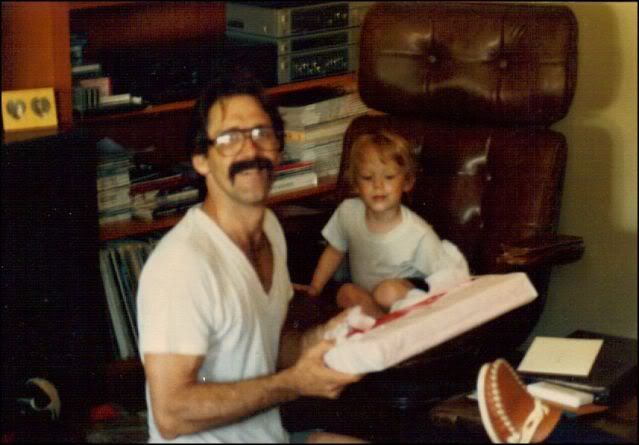 I'm pretty sure I've posted this pic befo, but mah dad's 'stache is so effing ace that I needed to make sure it had more time in the limelight! Look how jacked he is here! And he's prox 43 in this pic! Tanx for the awesome metabolism
Dad
.
[P to da S: I am was such a lazzzy bonez that mi padre had to open up my burfday presentz for me.]
This is me thinking that I'm cute enough to pull off this fabulous look. Me? As a gift?! Ha!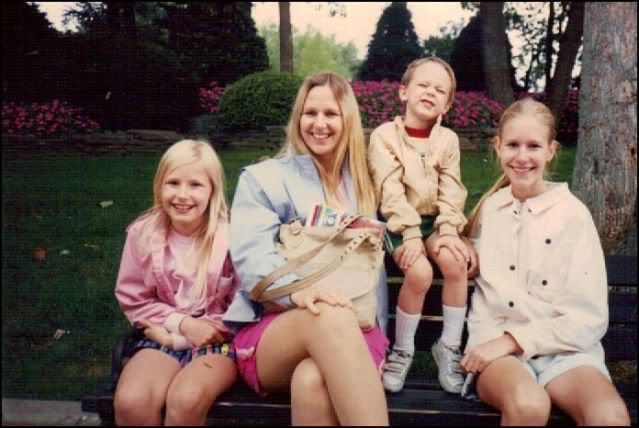 Here are mah sisters looking adorable. There's mi madre lookin' fucking sexxxy in hot pink shortz. And then there's me...taking a constipated volcano dump.
Here I am being a dirrty lush. That beautiful baby @ my feet is one of mah three childhood kittenkatz,
Sam
(R.I.P.).
Chances are that I worked myself into an exhausted coma by playing Crystalis for 8 horaz straight. Or there is vodka in my Crayola sip cup. Maybe Probably a combo of both.
I'm pretending to make
Kentucky Fried Chicken
apparently. Extra cripsy
[read as: actually just sand]
!
Eat a crotch,
Lindsay Lohan
!
The
[the fully loaded]
Love Bug
is MIIIIIIIIIINE! Why do I always look Asian when I smile? ¡Extraño!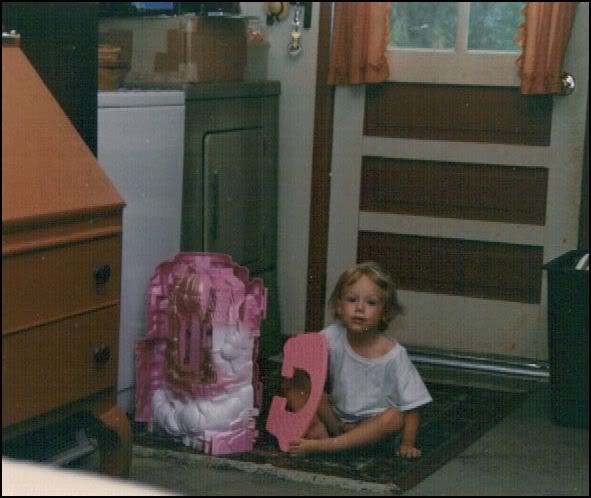 I will bet $20
(not really)
that in this picture I am putting on a reenactment of
Phantom of the Opera
wiff
Barbie
and/or
She-Ra
dollz.
GAY
!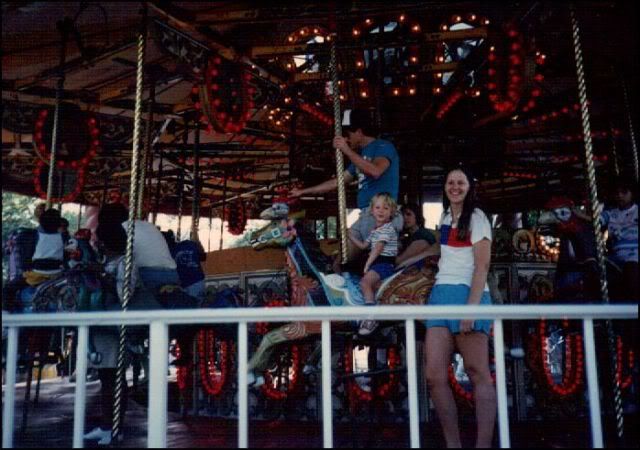 This is moi down @ the
Seaside Heights
boardwalk on da Jerzeeeee shore. This is the picture that inspired
my favorite singer
the goddess of mi vida,
P!nk
's latest
album cover
. I lurrrve me some Alecia Beth Moore, but grrrl better fork ova da royalties for stealin' my idea!