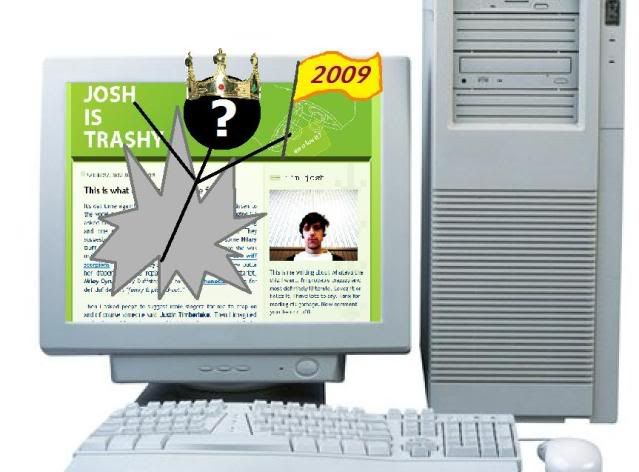 Here we are, folkz. We've made it down to the final 2 musez. Both of these competitorz have fought hard to eat their way into your heartz and now they are ready for the final mega deluxe showdown. Though Ms.
Deven Green
seemed to have a lead early on in
last week
's poll, she fell behind come the weekend, leaving your facedown for the crown to be between...
These two competitors have received more votes than any other of the
2009 musez
and they are ready to do battle for a permanent spot of glamor and fame
[aka: I'll try and find a way to paste their mug somewhere]
here at
Josh Is Trashy
! I know each has a devoted fanbase, so this promises to be a fight of epic proportions
[read as: not really a big deal at all]
.
In a week's time,
the Monday Muse of 2009
will be announced! Get your voting glovez on and....
GO!