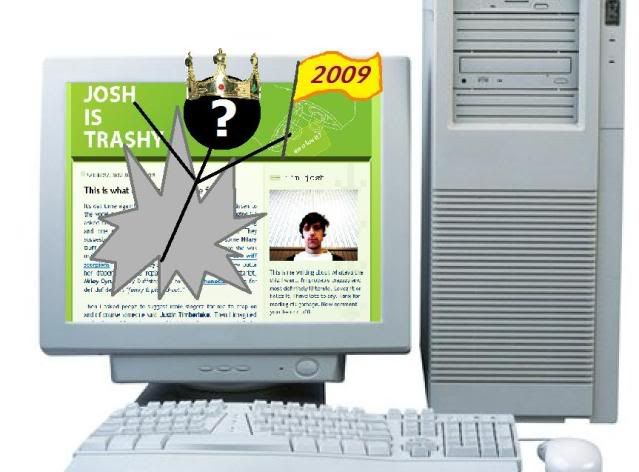 Round II
has officially ended and let me just say that it was a neck & neck race between the
ShamWow Pepaw
& the
Kittenz Commentator
. Sorry to the other two contestantz
(they never stood a chance)
! Next time, be funnier! And even though I personally soiled mahself on numerous occasionz tanx to Mr. Shamwow & his nutz
(he's right, I
do
love them!)
, kittenz always prove to be tough competition! That rando little grrrl and her even more rando commentary will be heading
to Hawaii!
to the next round in three weekz!
But let's get down to business. This week's set are, IMO, the best batch of
Monday Muses
yet! Good luck picking your favo! Remember, the winner of dis whole shebang will become your new
Josh Is Trashy
savior. Pick wisely! Here are dis week's hoz...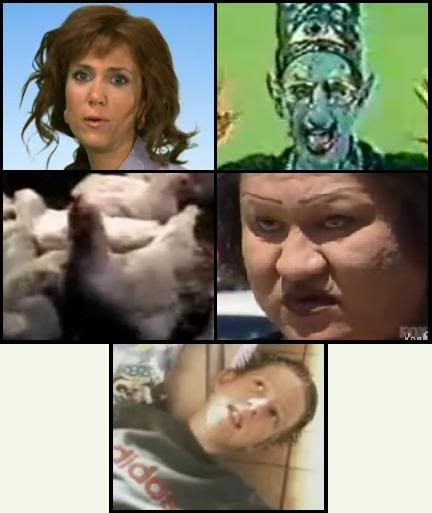 Virgania Horsen
- Why deal wiff the inconveniences of the post office & the airport?! This sexxxy trick will help you avoid those long lines and those threats of terrorism. And don't worry, she's not one of those people that doesn't know how to be quiet!
Pickle Surprise
- Culinary mastermind! He will
haunt
enrich all of your wildest
nightmarez
sueños! Repeat his mantra: "
Haaaaaaaaaam...
"
Chicken TV Dinner Factory
- Where the best food in the world is made! Make sure you force your stupid teacher to take your class on a field trip here! Chix dinnaz make you stronger so you can yell louder!
Steven the Beautiful
- The most gorgeous cholita in the entire mundo. Look @ those browz! Chut uh! Stop grillin' him! You
need
to ex
cuse
his bea
uty
!
GellieMan
- For def def defferz the lost
Backstreet Boy
. Those movez! Dat voice! The
Minnie Mouse
bedspread! Prepare to have dis Romeo break ur corazon.
This week is gonna be mad dificil, so get ur tinker capz on and concentrate. Pretend you're takin' da S.A.T.s again! Focus, focus, focus. This
will
be graded.