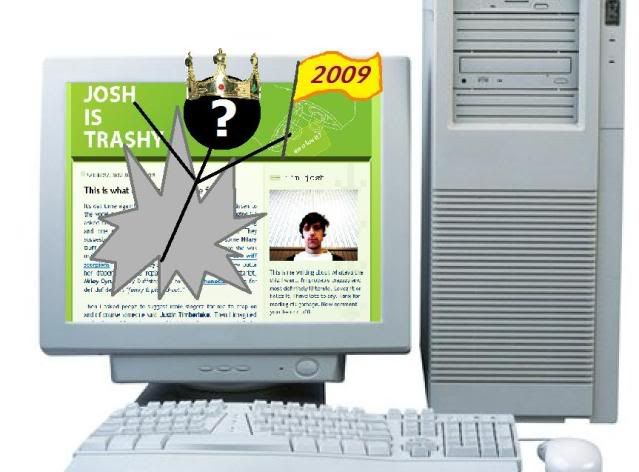 I am overwhelmed wiff da number of peepz that voted for
last week
's
Monday Muse
showdown. 41 votez were cast. It was a
[pseudo]
close race but the winner waaaaaas.......
DEVEN GREEN
!!! Deven will come back in four weeks to compete in the semi-finals. But fuck dat shiz for now and let's get down to business! We have another four muses dis week for you to review and choose. Use your slickest discretion and pick which you feel deserves to be immortalize on
Josh Is Trashy
! Here are this week's contestants...
Amy's Diary
- Recollectionz of a time gone by. Memoriez! Don't get too jellerz that
you're
not doing tumbling in gym or that Jason Fargo isn't in lurrrve wiff
you
.
the ShamWow Pepaw
- He'll sell you some crap & then beat your whore azz. You're gonna love his nutz!
[Former] Miss Teen South Carolina
- Possibly the smartest person in the entire world. A proponent of fruit & vegetable treez,
[anti]
Made in China and making dis a "California Thing."
the Kittenz Commentator
- A narrating prodigy. She knowz deez cats want pie. She knowz deez cats want beef jerky.
You know the routine! Vote for your favo! Don't forget how important dis is! My blog is the center of your universe and
My Monday Muses
are @ the core of it! The winner shall be your GAWD! Choose wiserly!