I've had mah heart ripped out. I am legally dead and mah funeral is nexxxt week
[bring party favorz!]
. Okay, I'm not totez frrrealz, but after seeing
Where the Wild Things Are
last wednesday wiff

David

, I have to admit that mi corazon is un poco broken. I was expecting this movie to be a bit of a cheez-festival what with it being based on that kid's book that I never read/looked at. All I really know about its author,

Maurice Sendak

, is that he is also the creator of that god awful

Little Bear

series that was alwayz playing on

Nick Jr.

when I wanted

Rugrats

to come on. Booo! That bear was such a little bitch and I hope someone made a rug outta his punk-azz.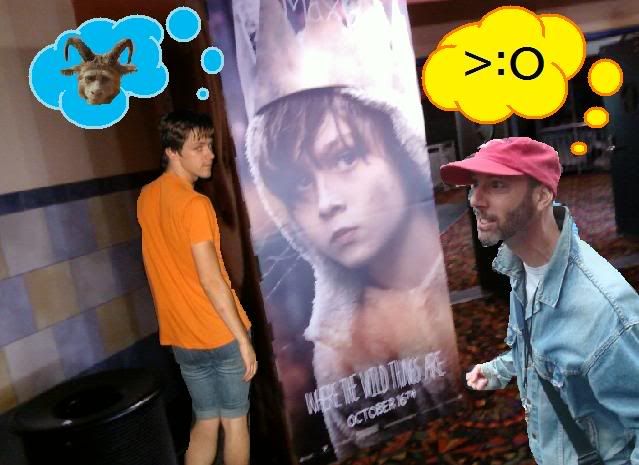 As we were walkin' through the movie theater
[which is like a maze!]
I took note of several movie posters that caught mah eye: