Yeah yeah...
I've posted about my catz
like a million timez before, but whatevz! They're adorablez and the greatest ting en mi vida (yes, I love them even more than
Brown Sugar Cinnamon Pop-Tarts
). Since
Shawn
and I are little softiez, we couldn't put off naming our three-week old kittenz. We have two peepz that are interested in taking one kitten each. But that still leavez us with three! Pweaze, if you know anyone that is looking for a blindingly adorable cat that will love it and who isn't a potential maniac that will hurt it, let me know!
Well, here is the updated
Greenbaum Farm Kitten Family Album
:
Daddy
Mowgli
Mama
Hermanita
Older Brother
Baberz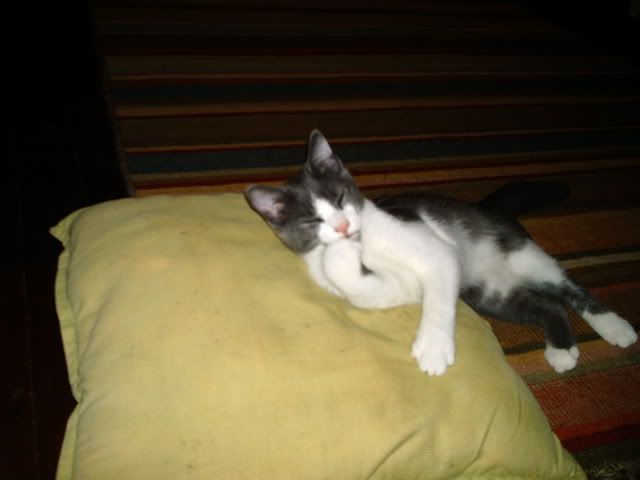 And now, what you've all been waiting for (trust me, you've been waiting for dis)...
THE FEARSOME FIVE!
Baby #1: Butterscotch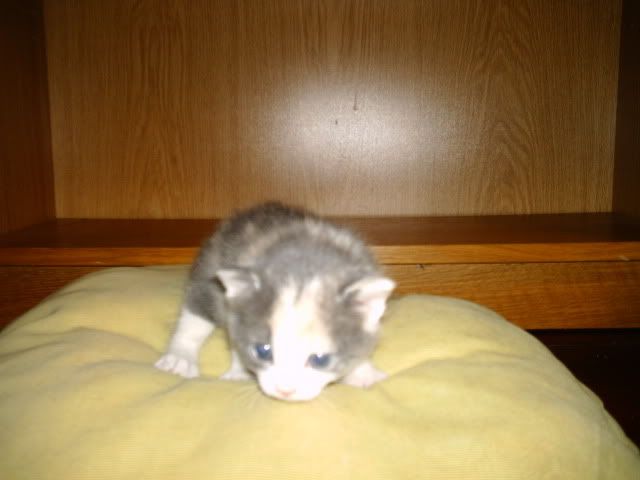 Baby #2: Mr. Chocolate


Baby #3: Smokester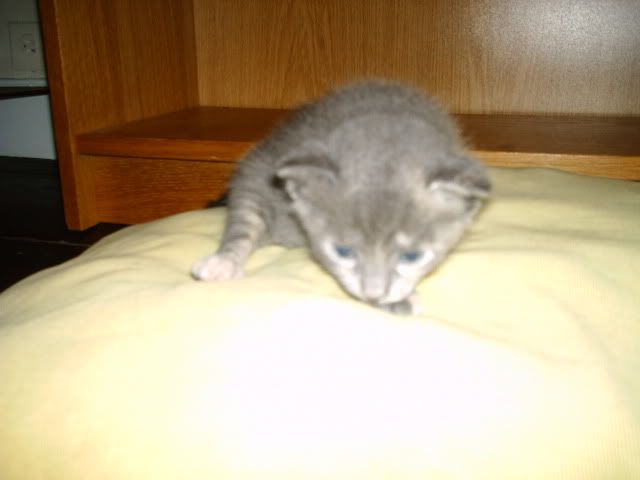 Baby #4: Reeses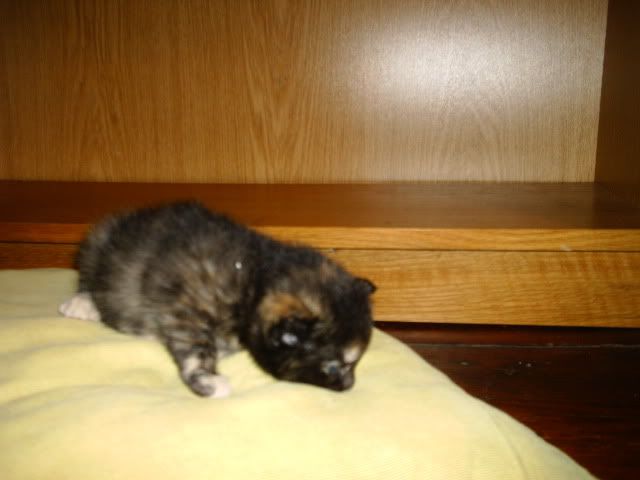 Baby #5: Midnight Angel Man



ARE YOU BLOODY DEAD YET?!
I am. So now I'll end this entry with a video clip of the happy new family. Of course Mowgli is missing. He used to hate Baberz with a violent passion and though they are close
now
, I tink he might actually flip multiple shitz if he was to find out that a piñata of new babiez waterfalled outta Hermanita's lady chute. So we're keeping him confined to the first floor in hopez that he doesn't lose his effing kitty mind.


[
p to da s:
Please ignore my vom-inducing voice and uncomfortably abusive commentz...Shawn and I were just going deaf/dumb/blind from looking at that derriciouz kitten brigade.]