Ok...before you read this entry and then feel obligated to bombard my life with judgements and reminderz that "
OmGawDz! There are ENOUGH kittens in the world that need homez! Why did you let her shit out more babiez! You are so irresponsible and/or dumbz!
" let me just say that
Shawn
and I were nervous about getting her immediately fixed after pumping out
Baberz
in fear that it might interfere with her ability to nurse his hungry little gob. And even though we got good ole
Mowgli
's pelotas removed, somehow Mother [Cat] Of the Year, the beautifully elegant
Hermanita
, has again created more derriciously huggable babies for me to waste hours with. This time, the harlot's stomach was as taunt as the skin of a basketball and I felt for serial that when she burst there would be an ever-flowing kitten fountain erupting from her womb. I was wrong and she only gave to five healthy beautiful babiez last night. Here are some pix of the new additions to the
Greenbaum Farmz Cat Colony
: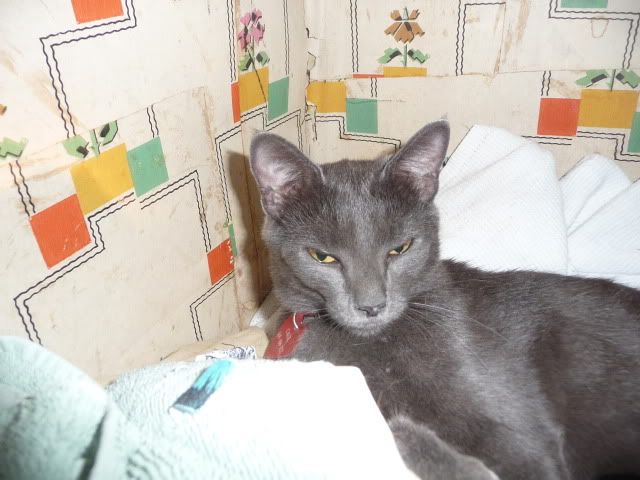 Mommy

Hermanita

findz her birthing spot and prepares for the expulsion!




Shawn

& I find the mother's den and the little newborn kitten-totz.




Kidz! Kidz! There are enough derricious nipz to go around! Single line, single line...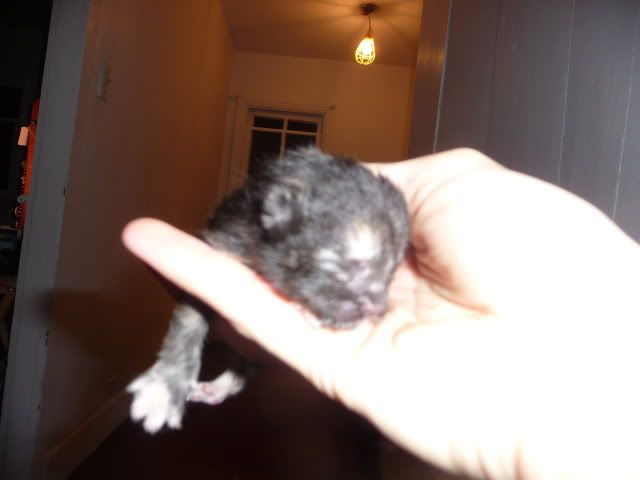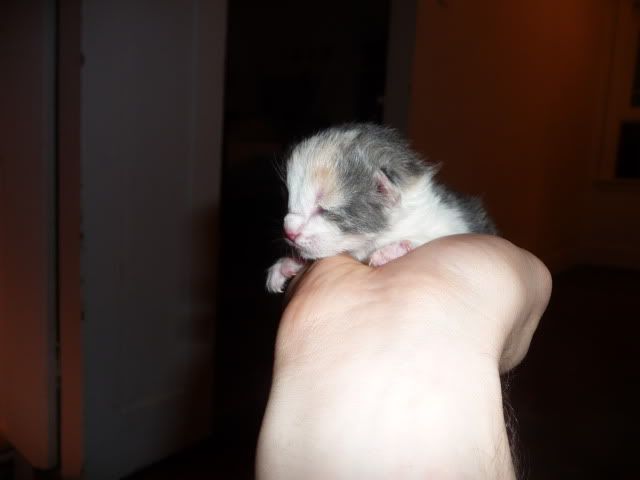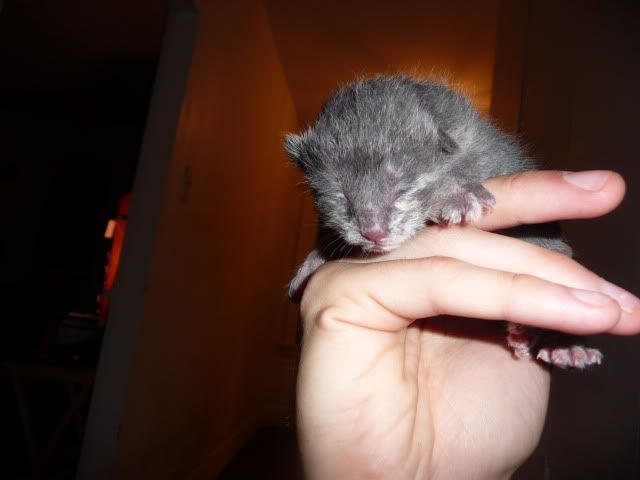 Welcome to this terrible world, new babiez!




And now it's time to cuddle up, be fucking adorable and sleeeeeeepz.

So blasting cute I can't breathe!
And of course here is a video of the new happy family. I know it's all "Blaire Witch Project" quality, but Hermanita was totez not leaving that closet yet. There's no sound, but I like to pretend that mommy is begging the babiez to stop suckling so hardxxxcore so she can get some well-deserved sleepzzz.
I hope you are reading this entry and thinking to yourself, "Geebz, I sure am envious of

Josh

and really wish I could just have

Kitten Mania

fun too!" Well don't fret my little blogaroniz & cheesez! Shawn & I are unable to care for eight cats and are looking for homez for these bundles of feline perfection. If you live in central Jerzee and aren't crazzzy and would like to meet up to talk about taking one from us...PLEASE let me know!