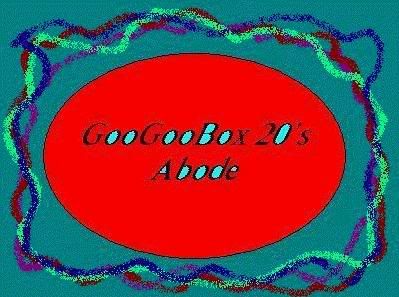 So I decided to go spelunking through my past and found my
VERY FIRST
WEBSITE
! I'm surprised it hasn't been torn down to make room on the web for more porn. I made it back in the early 2000s, when I was a creepy looking teenager with a random sense of being and a sick sense of humor. I just combed the site thoroughly and found myself shaking my head in disgust @ how lamercopterz I really
used
to be [cuz now I'm so much better].
However, though my old jokez seem kinda tame compared to the jizz-shet I felch out on here, I must admit that I am quite impressed with myself for putting together such a complicated and abundant site back then. Sure, most of what's on there is crap...but it's
A LOT
of crap. Not to swallow my own glitterstick, but I remember spending horaz upon horaz studying HTML tutorials online just to know how to link that to that and post that picture and hook up that online quiz and design animations and yadda yadda ya. Oh dear
Angelfire
, what would bored teenage internerdz like me have done if it wasn't for you and your supasexy webhosting abilitiez?! Maybe play a sport? Help people? Do
anything
productive? Lame!
Aside from some broken links and misaligned text, the site still seems rather intact. And it's really dating me! It was before I had a webcam or a digital camera, so all of the picturez of me and my "buddies" were ghetto disposable camera pix that I
scanned
into my computer. Damn, I was dedicated. I seriously forgot how much time and effort I spent on this monstrosity. That opening animation literally hurtz my eyez and the whole site is a giant hot mess...but I still lovez it. How could I not? Like children, I love all of my creationz. Not equally...but I still love them all. Anyway, I'm glad it still exists so I can look back [feat. tear in my eye] on my first attempts at web stardom and reflect on how cool I really thought I was.
Now, while you're enjoying a tour of my
pit of embarrassment
first website, let me provide you with some key pointz to check out:
Be sure to admire my old site's

MSPaint

-created animated GIF logo. To say I was proud of that accomplishment, along with the dancing

Nintendo

characterz at the bottom of the first page, would be a huge understatement. I thought that I was a computer programmer. Delusionz!
If you couldn't tell, I was [and still kinda am] completely in love with

Aaliyah

and when she died, I for supa serialz thought I was going with her. I still pay homage to her every year on the anniversary. I'm sensitiverz, occasionally.
There are too many random quotes...especially for a public site where the majority of the people reading will have no effing clue what I am talking about. But then again, how is that different than what I currently do? Good point me!
I apparently

loved

The Calling

and hated

Vanessa Carlton

. What? And why did I spell

P!nk

's name wrong?! I'm teh stupidz.

The section on my friend

Brian

's late cat

Mandy

is probably the greatest thing I will ever create in my entire life. I've resigned myself to the fact that no blog/poem/essay/story/good deed/craft/casserole will match the pure jubilant mayhem of the two frame animation of that obese animal "

dancing

" like she's one of the

Pussycat Dolls

.
There is a link to my

My-Diary.org

page somewhere on my site. Try and find it! If you do, you have access to some of the most hilarious shit I have ever written. What makez it even funnier is that I was trying to sound serious and deeply introspective in my writing, but actually just ended up being a pitiful stereotype to teenz everywhere. Hatez [young] me!

What do
YOU
folkz think of my first site?! Lovez it? Hatez it? Utterly confusederskatez?!


PS: How queer [as folk] is it that

Shakira

's "Underneath Your Clothes" was my last song of the week? Haha. LOVEZ IT and I

still

listen to that song!