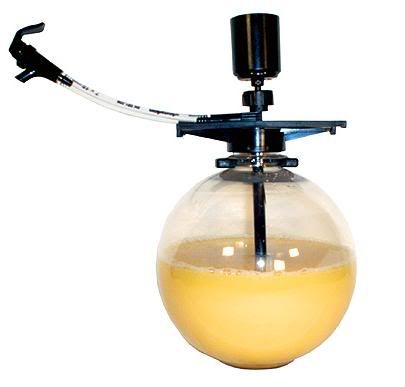 No...this isn't a weapon of mass destruction, and no, I am not a terrorist (unless it's against

Renée Zellweger

's mashed potato-filled pillowcase face). This wonderful thing is a

Beer Ball

(or a

Liver Bomb

as I will now call them) and if any of you prostiwhorez out there love me, buy me a 12-pack of them filled with

Yuengling

, ASAP. Baby boi needz to get his drank on. Now, even though this pic clearly shows this beverage grenade filled with orange juice or some other kind of healthy shiz, don't be fooled. My dear friend

Amy

informs me that these can be purchased con alcohol at any cool liquor store. So bust out your wallet and buy your fav lush blogger some bubbles of booze.


Here is the enlightening conversation where I learned of these wonderz' existence:

Amy:

i got soooooooooooooo drrrrunk city last night.
Josh:

omg. me too. aka last friday.
Amy:

well last night

...

so we got beer balls.
Josh:

WHAT?!?!

those sound derricious!
Amy:
um...beer balls are like little kegs, but ball-shaped.

Josh:
omg yumz
Amy:
so we put one on the table and did ball stands.
we had 4 of those. 55 beers each.
so, 220 beers? oh shit. we nearly finished all 4.
And that last comment, ladiez and whorebagz, is why I love Amy.