I pride my goofy
azz
in my expansive music library. I feel that over the years I have collected an expansive and varied catalog of musical artists that transcends boundaries of genre, gender or era. I, of course, have the pop
iconz
of today (
Christina

Aguilera
,
P!

nk
,
Kelly

Clarkson
, etc.) while still holding an appreciation for the classics of pop and rock (see
Janis Joplin
,
Electric Light Orchestra
,
Pink Floyd
,
Queen
). Modern day singer-
songwriterz
sooth the
shiz
outta my soul, with mainstays like
Michelle Branch
,
Pete

Yorn
,
Vanessa Carlton
and
William Tell
. The genre of alternative rock is probably the largest percentile I own, boasting my high school year tastes with the likes of
Matchbox Twenty
,
Incubus
,
No Doubt
and the
Goo Goo Dolls
. I also tried to open myself up to the harder side of rock (thanks largely to my older sister's
imprisoning
influence) with
Dredg
,
A Perfect Circle
,
Deftones
and
Tool
. Hip-hop and R&B inhabit a smaller but very much appreciated corner on my musical
hard drive
with
T.I.
,
Missy Elliott
and my dreamy milk
choxxxolate
bar
Ludacris
holding that shit down, while
Mariah

Carey
,
Rihanna
and my goddess from above,
Aaliyah
bring the smooth sexy
vocalz
. Thanks to my
emo
/pop-punk phase in college,
Fall Out Boy
,
Panic! At the Disco
,
Hellogoodbye
,
Jimmy Eat World
and
Motion City Soundtrack
have all made their presences known, and the
queer
in me has also shown its
r
a
i
n
b
o
w
colorz
through the inclusion of
Broadway
shows like
Hairspray
,
Dreamgirls
,
Godspell
and
Phantom of the Opera
.
But WAIT! You must be wondering why I am going on and on about my musical library...what is the point of explaining myself, unprovoked, and my tastes? Well, I wanted a legit leg to stand on after I grace you with this following entry. Though I may have an abundance of music that I am proud to say I enjoy (see
Radiohead
,
MGMT
,
Ratatat
and
Björk
), I also have a
gold
shitmine
of forgotten and unexplained treasures also littering my collection. I like to call these the
What the

Fuckz

?
of my musical library. The kinda song that a friend's jaw my drop at while they are browsing your collection. The kinda song that will make you instantly bust out laughing when it
comez
on random. The kinda song you are more than a little bit embarrassed about owning (and loving).
One-hit
wonderz
(
Eiffel 65
?
Debelah

Morgan
?
Willa Ford
?), two-hit
wonderz
(
Five For Fighting
?
City High
?
Souldecision
?), non-hit
wonderz
failurez
(
Tonya Mitchell
?
Kina
?
Justincase
?), late '90s/early '00s has-
beenz
(
O-Town
?
Enrique

Iglesias
?
Samantha

Mumba
?) and the just unexplainable (
Paris Hilton
?
Tila

Tequila
?
Tyra

Banks
?!) all crap up my beautiful C: Drive with their high
levelz
of suck.
But out of all of these
WTFs
, there are a select few that I feel I must analyze in full, just to further degrade me and my tastes. So here are the ten most
WTF
?
songz
that I own. Please don't hate me too much...and the songs are in the player at the bottom if you too would like to partake in all their wonder.
Hilary Duff
- "
What Dreams Are Made Of
"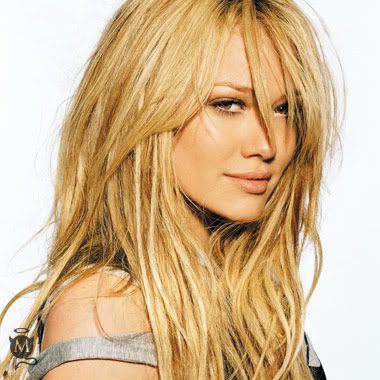 So
every one's
favorite
pre
-
Hannah Montana
Hannah Montana was played by a cheeky lump of
Walt Disney
sparkle
turdz
also known as Hilary Duff. Back in her Hollywood-fat days, she starred in this goofy ass show which had a goofy ass movie which had this dump of an overproduced pop clunker in it. The song is all about
BeLiEvInG
in the power of love and all that dopey
shet
. The song literally sounds like an overzealous producer creaming all over some
dingy
cutting room floor
Britney Spears
vocals. Drum machines explode all over the damn place while
synths
tear hell every which way. The whole while
Hilary
Lizzie
's piss poor voice screeches like someone who isn't
Susan Boyle
singing "
I Dreamed a Dream
". Now, I never saw the Oscar-snubbed
Lizzie McGuire Movie
, but I know it probably has to do with being a n untalented flirty virgin skank who can't sing. How far as
Duffaholic
come from these sunshine lollipop
dayz
? Well, last film she was in she swan-dived a
scorpion

into her Duff-muff
, so you tell me what happened.
B.O.N.
- "
Boys
"
So back when I was a little gringo and I first started paying attention to the music video world, I remember watching
The Box
(still the greatest music television station ever), and constantly stumbling across this
fuckery
of a song/video. Basically two
dudez
, one that
singz
/
rapz
and one that does nothing, from Germany put together this oddly disturbing track of teen girlie
gigglez
and uncomfortably aggressive guitar chords and ominous orchestrated
synths
. However, listening to the song right now is doing very little for me; to really get the true experience of this pop masterpiece, you must also watch the
epic video
that features slutty Catholic girls, orgy bubble baths and awkward underarm hair. It's like
Doubt
only instead of child abuse and crying, there are lollipop-sucking hussies and synchronized dancing. Oh, and don't even try to tell me that the rap in the middle of the song doesn't bear a striking resemblance to
Coolio's
"
Gangster's Paradise
" video.
DJ Sammy &

Yanou

(feat. Do)
- "
Heaven (Candlelight Mix)
"
There is literally NOTHING extraordinary or note-worthy about this track. It's not original, interesting or at all emotionally moving. It's just a vapid cover of a
cheestastic
o song that we all slow-danced to during high school dances. But maybe it's this very thing that makes me feel so compelled to discuss it. Okay, so
DJ Sammy
is the dude that gets the majority of the credit for this track.
Yanou
is some person or thing or robot or whatever that is somehow involved with the track, but I don't care to Wiki him/her/it right now, so eff it. And
Do
(aka the worst performance moniker ever) is the C-rate singer they got to coo over the dance beats of the original [cover]. Makes sense to have the DJ tagged as the song's artist, considering how the first version of this actually features heavy DJ production. But since adolescent girls everywhere (who don't know this is a cover) ate this
shiz
up and requested it on
94.5
97.5
PST
every millisecond of everyday, they decided to go the way of
J.Lo
and release remix after remix of it. The most popular though was this sappy trite piano only version queerly tagged the "Candlelight Mix" where that ho Do just sings like a screaming baby pig while DJ Sammy (&
Yanou
?) quietly count their
dinero
in the background. They be using Do like a pimp uses his hussy's
cooch
: get out there and be exploited so we can make money. Shake it! Bend over! Take it deep! Try to hit that glory note but then fall just a little flat!
Ok
I think I've gone a little far, but you all must realize: the art of tagging songs and musical artists is an addiction of mine, speared on by reading Billboard magazine religiously through my childhood (when other
normal
boys were looking at sloppy puss-puss pix in
Playboy
(Do?! Is that YOU?!). I have long been befuddled by what I have just described and what I will now title "the Heaven Perplexity Affair" and I am more than gracious to you (my
captive
engaged audience) for sitting through this lecture. You are now dismissed.
more What the

Fluckerz

? songs will be coming

soooooon

...